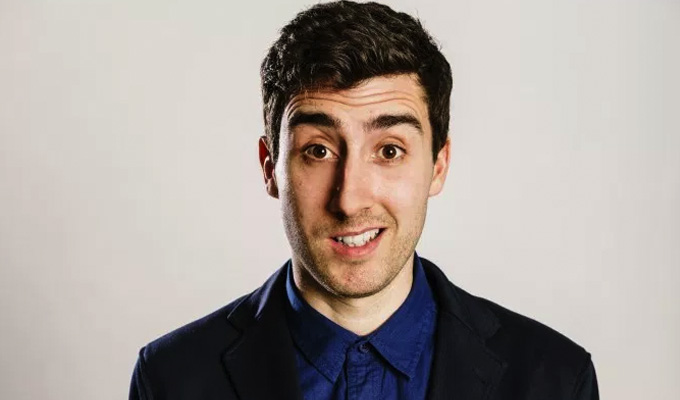 Steve Bugeja: Summer Camp
After a more traditional stand-up show which received mixed reviews last year, Steve Bugeja returns to the storytelling vibe that won him such acclaim for his 2015 debut Day Release.
This one is based on that staple of coming-of-age movies, the US summer camp. He worked in one in 2009, aged 18, hoping that he could lose his virginity away from home, where he could reinvent himself. But although that's the set-up – re-establishing his cripplingly awkward persona of the time – it's a red herring.
For this is about his interactions with the autistic children who were attending the camp, in particular CJ, a 14-year-old who was his charge for the summer. Bugeja also had a nemesis, the confident, Oxbridgey, bantz merchant Hobbsy.
You don't need to be a student of dramatic formula to figure out how this plot is going to plan out. Timid Bugeja and no-social-boundaries CJ are mismatched buddies… and, wouldn't you know it?, the child teaches the adolescent some valuable lessons about life.
There are some amusing, even uplifting, anecdotes along the way, with CJ making great progress in activities that had previously eluded him. But the show does settle into a rather gentle extended 'what I did in my holidays' yarn with the laughs slowing up, at least until Bugeja picks up the pace again at the end with the camp's final prom, each kid in a delightful world of their own.
Bugeja is certainly more confident in his skin now, and while he exhibits traces of his inner nerd, the low status doesn't mean he can't hold the room with his storytelling, even pranking us with a few fibs that he can make sound convincing.
But there's too little major incident or jeopardy in the story. Even Hobbsy's not truly awful, he just had his eye on the same girl as Bugeja, so once we've established that storyline's going nowhere, he cannot be the total villain. Although Bugeja's unconvincing insistence that he is evil, is a decent source of laughs.
The upshot is an enjoyable, happy hour, but not one that will especially stick with you.
Review date: 25 Aug 2017
Reviewed by: Steve Bennett
Recent Reviews
What do you think?