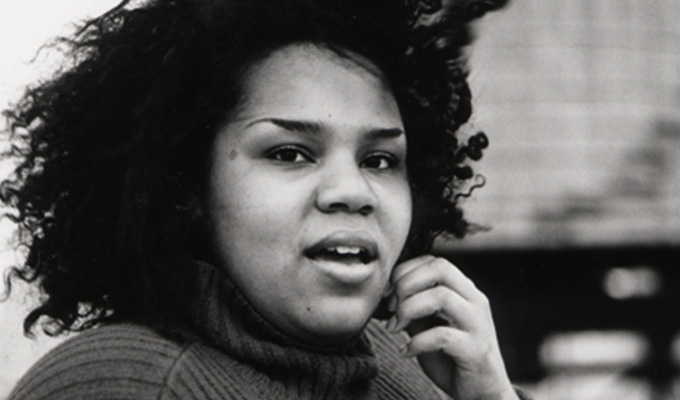 Desiree Burch: Unf*ckable
The top deck of a bus is a very confined space for the massive character that is Desiree Burch. She's bold, loud and domineering as she barrels through a set that's frequently filthy and always powerful. Sometimes being a loudmouth American is a good thing.
'I'm gonna tell you this about you,' she asserts upfront, imposing her personality and opinions on us in a way that will brook no argument. She starts off with spot-on observations about us Brits before moving on to cats, stereotypically one of the big hack topics of comedy, especially when contrasted with dogs.
But she evokes strong imagery, both in imagining how humans ever thought to domesticate them in the first place – and how that's not quite worked out as we had hoped. Owners are now in an abusive relationship with their pets.
That segues into material about her unusual former job, of being a dominatrix. Told you she was domineering, and she's got some eye-popping anecdotes from her time there; the sort of material you're not sure to hear anywhere else told with a refreshing candor and lack of judgment. 'There's no political correctness in a sex dungeon,' she informs us, and the peek into the bizarre fantasies of her clients is hilarious.
Her time there surely gave her a skewed impression of men. Because – and here's the most surprising fact of the night – she was a virgin when she was a sex worker. And that confusing state of affairs feeds into a self-analysis that lies beneath the raunchy anecdotes.
Meanwhile, you shouldn't confuse her authority on stage with being a 'strong black woman', though, for that's an archetype she hates, her exploration of the expectations that come with it offering a fresh look at race relations.
And after sex and race, she turns her attention to power, courtesy of the most bizarre encounter she had with her boss, whom she was trying to persuade to underwrite her performance career. Business plan and spreadsheets prepared, he treated he with a flagrant lack of respect that says so much about entitlement – while also being another raucously funny sex tale.
Her pace is relentless and pounding, which will leave that'll leave your sides aching and your lungs gasping. That could almost be a review of her old job – which also required the use of gags – but she's an unstoppable force in her current one.
Review date: 22 Aug 2017
Reviewed by: Steve Bennett
Recent Reviews
What do you think?