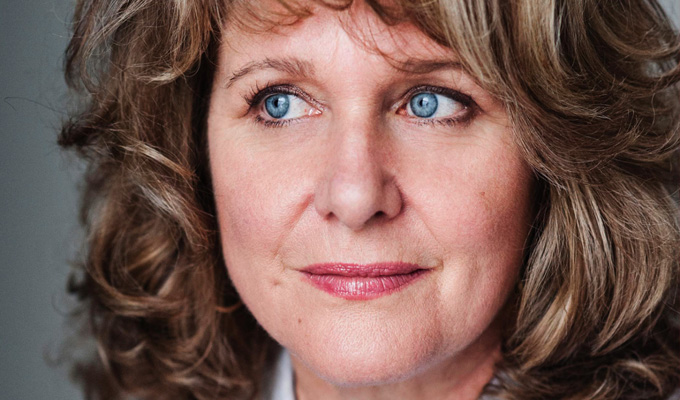 Jan Ravens: Difficult Woman
Isn't it time we had a female-led topical impressions show? That's the abiding question you'll have from Jan Ravens's very-long-time-coming Edinburgh debut.
With a political landscape that prominently features Theresa May, Angela Merkel, Nicolas Sturgeon, Diane Abbott, Ruth Davidson and Kezia Dugdale, the moment has never felt more right. It's a shame that Hillary Clinton never took the White House, but that's for reasons waaaay beyond giving the woman off Dead Ringers more work.
Ravens mimics all of the above perfectly, caricaturing their personalities with only the subtlest of deviations from their real voices, rather than creating broader grotesques loosely based on the original as Tracey Ullman or Morgana Robinson might do.
That's why it's such a delight to hear Ravens have the Queen say 'fuck', because it seems all the more credible. Though even the impressionist can't make the Prime Minister say 'sorry' and it sound sincere. The best moment of the hour has Anne Robinson deliver withering Weakest Link putdowns to May over her dismal 'leadership'.
Difficult Woman is not an in-depth look at politics, but its ad hominem gags are as sharp as a tack, mixed with further impressions of the likes of Hilary Mantel, Janet Street-Porter and Hyacinth Bucket. These might not be cutting-edge voices for the youngsters, but Ravens knows her demographic – and that demographic is Radio 4.
Even if the setups are sometimes contrived – imagine Joanna Lumley in Mosul! – Ravens' mimicry makes them shine. Nor is her skill confined to her voice, her routine about plastic surgery produces an hilarious visual image.
When she deviates from impersonations, however, the show takes a notable turn for the worse. Interspersed with the famous voices is pedestrian stand-up about her ageing that offers little new on the most well-worn of subjects, delivered with an actorly distance rather than a comedian's intimacy.
A couple of jaunty songs – including a tribute to Victoria Wood delivered in affectionate parody of her style – complete the image of a seasoned all-round entertainer. But Ravens is always better at being other people than she is at being herself.
Review date: 18 Aug 2017
Reviewed by: Steve Bennett
Recent Reviews
What do you think?