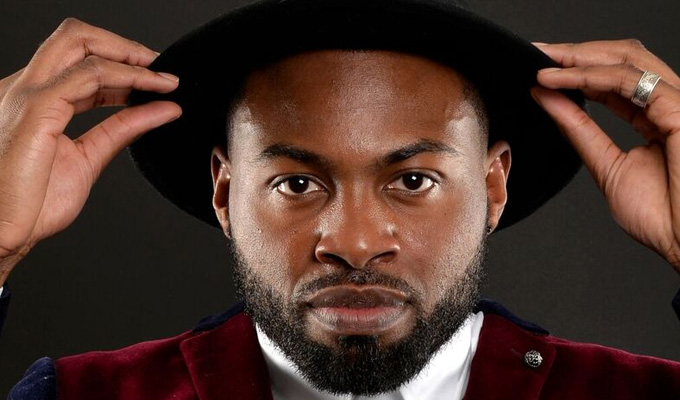 Darren Harriott: Defiant
It's not often you get a debutant comedian who's as ready for TV as Darren Harriott is. His slick, extroverted style would translate well on to the gogglebox – and he makes for good company in the tiny Pleasance Attic too.
He's also not short of opinions, on everything from Brexit to gold teeth to the wisdom of worshipping someone who only died 40 years ago (Haile Selassie).
He doesn't ram his opinions down your throat, though, or alienate anyone who disagrees; he's far too chirpy a comedian to be creating tension in the room. He talks about weighty political matters like Labour policy and Black Lives Matter as if he genuinely cares about them, but doesn't necessarily take them too seriously. It's political, without in any way feeling like a political show.
Harriott's material is quite variable, the best bits being about the subjects close to him. He speaks about being the son of a drug dealer Rastafarian who was in and out of jail when Harriott was growing up, and his previous jobs as a bouncer and security guard.
He wrings some good anecdotes out of his past, delivered with the sort of ease that few comics have achieved by the age of 28. In this sense Harriott really is a natural comedian. There are some other enjoyable stand-out moments like the weirdness of rappers endorsing Barack Obama mid-track, Londoners being nice after terrorist attacks, and a surprising way to stop feeling horny.
Some of the jokes and stories just don't have the ring of truth, though, as if they've been confected just for the sake of a funny story. One example is a tale of him frisking someone as a nightclub bouncer, which starts off believable then gets exaggerated into a comedy routine. There are some other overly familiar jokes like one about vegans and another about inter-racial breeding which feel like 'the sort of thing comedians say'. It's at these moments when it seems Harriott is giving us what he thinks we want, a sort of auto-generated joke machine. He's far better when his material is coming from a completely candid place, with minimal exaggeration.
He's undoubtedly a comic talent. He's got a charm and cheekiness about him that wins over audiences with ease. What marks him out is that he's a very mainstream act who talks about some very un-mainstream, dark aspects of his life, and he does an impressive job of squaring this circle.
This is a classic example of a comic who won't be playing rooms this size for much longer, even if his material lags a little behind the rest of his comic abilities.
Review date: 17 Aug 2017
Reviewed by: Paul Fleckney
Recent Reviews
What do you think?