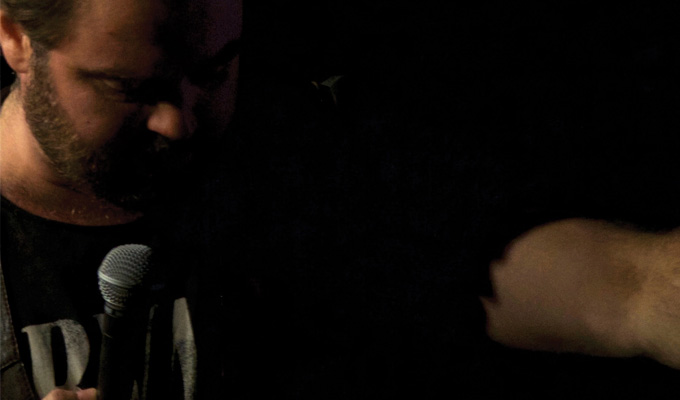 Glenn Wool: Viva Forever
Note: This review is from 2017
This is how you do it. A man widely regarded as one of the best comics in the business, Glenn Wool has turned in another outstanding show. And to put the cherry on top, he's performing at the Monkey Barrel a fantastic little room for comedy, and one of the Heroes 'pay what you want' venues. If you paid £30 to see this show at Hammersmith Apollo, you'd still walk out thinking you'd had a bargain.
Viva Forever is rich with content about the new love in his life, and the awful political differences between Britain and his native Canada. But most of all it is a staunch defence of freedom of speech – which may raise alarm bells, because we all know that people who do that are often arseholes.
Instead, it's an intelligent, non-tribal defence of his trade, the right to make jokes that people will not like, and attacking the mindset that thinks if you don't like something, you have to stop it, or have someone sacked for it. 'Let stuff you don't like exist,' he says, making it sound as obvious as it is.
As if to demonstrate his commitment to his principle, the Spice Girls' Viva Forever plays multiple times before the show starts – a song that could not be more ill-fitted to Wool's hard rock image. He's playing it not just to make the point, but for other good reasons, too. Wool even says that dark, gallows humour can be a good thing, it can help the healing process, his example backing up the theory.
It's all delivered with a demonic glint in the eye of a comic in complete control of his craft. There's barely a dip in the show, packed as it is with laugh-out-loud jokes and provocative thoughts, like whether it's time to stop taking the piss out of Germany for World War Two.
He eulogises about the Trudeau family and contrasts it with Britain's current political figures (and has a deliciously dark pop at the Isle of Wight) – this sounds like humdrum comic ground on paper, but it's full of perfectly delivered punchlines.
Like many of the best comics, Wool is always one step ahead of his audience, tacking in different directions and totally sure of his footing. In Viva Forever, he's angry, but not ranting, and he never lets the point he's making detract from the comedy.
Wool's a comedian at the top of his game, and he's performing at a tiny venue. This is like if Lionel Messi signed for my beloved Gillingham FC. Go and see him, now.
Review date: 13 Aug 2017
Reviewed by: Paul Fleckney
Recent Reviews
What do you think?