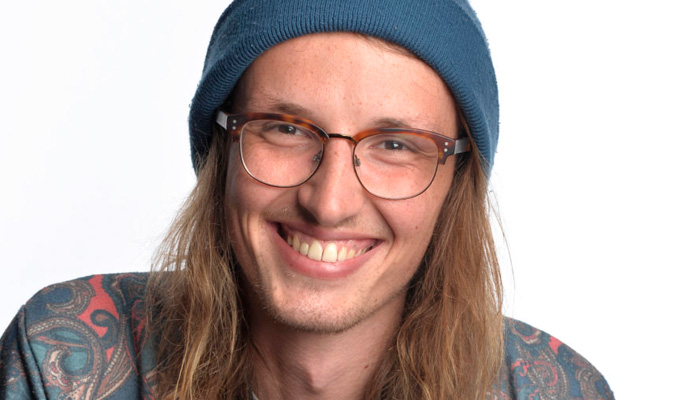 The Andy Field Experience
Andy Field is such a creative, quirky joke-writer, but this show is slightly hamstrung by a flat, unfocussed delivery that makes it harder work than it needs be. So while individual gags remain lovely, an hour of them is more difficult sell.
The performance is peppered with expressions like: 'You're just going to have to get on board with this,' intended as an acknowledge that we need to attune to his strange and silly sense of humour. Similarly sections end with phrases such as: 'Erm, that's that bit.' Momentum be damned!
But he has some truly wonderful bits – the Exorcist routine and the gag about missing something amazing at work every morning offer a uniquely offbeat take on a slice of pop culture and a universal experience respectively. He's got a silly way of seeing things, and the impression is of a man being daft primarily to amuse himself – and to avoid contact with the real world. That avoidance seems to be a big motive of his day-to-day life, given how much he mentions taking drugs.
The stupidity mainly manifests itself in puns: good, bad and ugly. But Field undersells them, even the ones that need all the help they can get. 'Belt-on John', for example… where the actual gag is as weak as you think it is, but the comedy is in his chutzpah in performing it, which he needs to exploit more.
For some reason – maybe an aide memoire for a drug-addled mind – Field has written his set list on a PowerPoint for us all to see. A possible nod to theatricality, it doesn't seem to add anything save a couple of weak puns that need to be seen to work. Although sometimes the presentation positively distracts, as seeing something written down robs the audience of the reward of figuring out the wordplay for themselves.
Some anecdotal stories offer a change of pace from the one-liners, even if his tone of delivery doesn't change much. One story about shitting himself is hilarious, two looks like he's got a problem – and certainly has diminishing returns for laughs. His yarn about smoking a joint in a restaurant toilet just about comes off, thanks to his slightly dopey (in both senses of the word) persona.
Field – who won Chortle's Student Comedy Award in 2015 – has bags of potential for his unique, offbeat jokes, and over a short sets his distinctive low-key delivery offers a stand-out change of pace. But to step up to the unmissable hour he has in him, he needs a little more sense that this is a Bona Fide show, not just a way of amusing himself.
Review date: 11 Aug 2017
Reviewed by: Steve Bennett
Recent Reviews
What do you think?