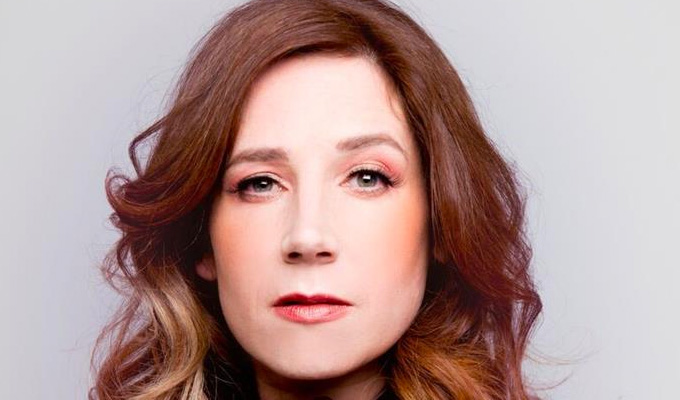 Viv Groskop: Anchorwoman
A show about news, fake news, digital media and taking a break from news if we can. Viv Groskop is a proper serious journalist as well as a comedian, I know because I've read her and heard her, not because she's putting her CV out there. But here, I think she has sold herself short.
She's not wrong; there is a lot to talk about with the rise of the alternative facts, untrue headlines and the ceaselessly spinning Twittersphere. She's polished, has a voice that is easy to listen to and is incredibly smart, but I was frustrated waiting for the show to really catch fire.
There were smiles and titters to be had, the odd gasp or tut, but the segments felt oddly compiled, like various rounds of a quiz: 'who are these newsreaders?' or 'test the vintage of your audience', a round of 'true or false' on some local paper headlines that became 'a thing' on the internet (a bit like Have I Got News for You's publication of the week for the peculiar subject matter), a playful diversion into a lot of cute cat pictures (much like my working day, then) as she ascribed subversive activities to a cadre of double agent pussycats .
The segments didn't properly cohere, even if they were individually enjoyable, and each one felt a bit stretched
The most interesting part was a personal story involving beastly Piers Morgan and a Twitter spat. There were little references to her family, as her PowerPoint presentation was peppered with Dr Who and Jody Whittaker references because it had been made by her 13-year-old. This was cute, but after the first couple of 'surprise' insertions, was neither here nor there.
The show needs a lot more Viv and fewer budget Now Show/News Quiz/HIGNFY elements. She's likeable, and her audience would have been pleased to take some tougher analyses of the news and tropes she put together. She needs to let rip a bit more.
Review date: 10 Aug 2017
Reviewed by: Julia Chamberlain
Recent Reviews
What do you think?