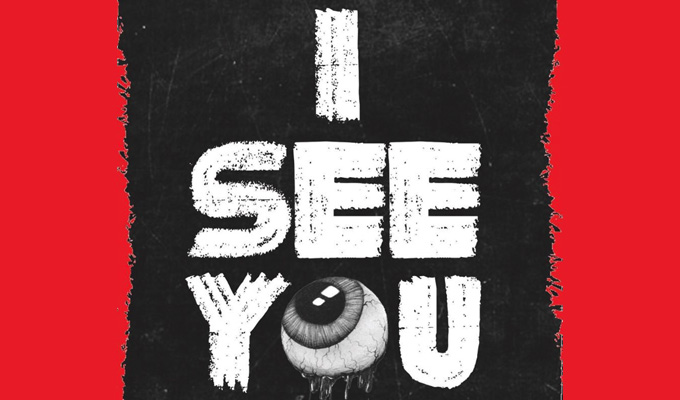 I See You – Live
Sam Gore doesn't do ingratiation. He makes it clear he holds his audience, and indeed humanity itself, in utter contempt. Taking a leaf from Simon Munnery-and-Co's Cluub Zarathustra, he opens the show with a brainwashing video, telling us we're all scum who must obey.
The totalitarian tone is fitting, for we are in apocalyptic times, and we need a strong leader. And only he holds the secrets of the world that could save us. They are written in a dusty, leather-bound tome entitled The Celebrinomicon which reveals the terrifying truth behind all those public figures who dominate our lives.
Gore – the name so apt for the carnage he imagines presiding over – also has the gift of foresight, successfully predicting that this doomsday premise will wear thin over an hour and that we may experience a certain weariness, wittily ascribed to toxins in the air, around the 40 minutes mark.
But that only slightly reduces the potency of the mysteries disclosed in his book of revelations. Some are short – you might even mistake them for puns, given their enjoyably tricksy wordplay – while others offer more involved explanations of the apparently inexplicable. Like just how did Michael Gove get anywhere, and what mystical secrets do they teach at Eton?
The fantasies are amusing, but what really makes them glint are the brutal, Charlie Brooker-grade insults Gore sneers so deliciously. If nothing else, Gore deserves a job writing on the next Wipe on the basis of this vivid, inventive and gorgeously spiteful abuse, delivered with finely focused rancour.
The tirades are delivered with cold-blooded detachment to a background of looped news footage, filtered as if an intercepted pirate broadcast, to illustrate his ferocious descriptions. Although sometimes these can be distracting: there's a memetic loop of Theresa May not knowing whether she's coming or going that is mesmerising in its painfully accurate allegory, to the detriment of listening to Gore's unforgiving bile
I See You Live is a savage indictment of an equally savage political landscape, with plenty of beautifully splenetic lines to savour.
Review date: 6 Aug 2017
Reviewed by: Steve Bennett
Recent Reviews
What do you think?