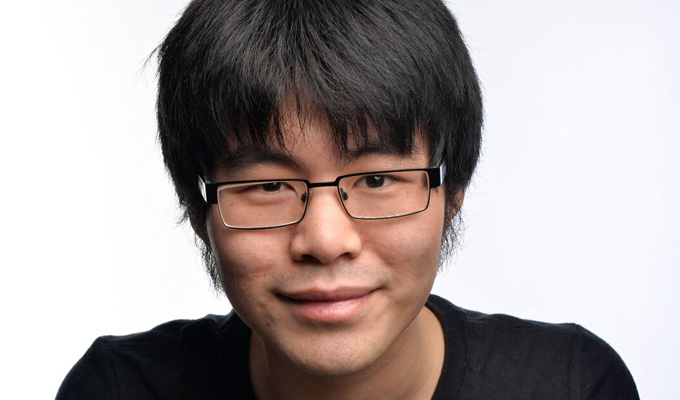 Ken Cheng: Chinese Comedian
As a former Cambridge maths student, Ken Cheng is a no-nonsense, super-logical, super-analytical guy with no inclination for chit-chat. In a refreshingly businesslike start, he doesn't even say 'hello', just sets out his intent: 'I want to talk about the expression "to kill two birds with one stone".'
And, bang!, we are straight into the taut five-minute deconstruction of that phrase that got him noticed in all the new act competitions a couple of years back. It's a virtuoso routine, a perfectly-constructed masterclass in exhausting all avenues of an idea, however unexpectedly tangential, and packaging it up in a drum-tight thesis.
It's a high bar, and one he can never again attain in an hour, which seems like an over-reach for the Fringe debutant, with some great lines but also a lot of filler.
Almost all of his material is based on a similar approach to that calling-card routine: taking apart linguistic inconsistencies and reassembling them to new purpose. His mixture of the playful and the erudite is amusing, but only sporadically hilarious.
You can almost see him in Countdown's Dictionary Corner now, with his clever-clogs ways with suffixes, or adapting words and phrases to change their meaning, sometimes inspired, sometimes deliberately strained. Occasionally, for example when looking at the phrase 'hang your head in shame' he puts convoluted pedantry over humour. And he has, of course, brought graphs and a PowerPoint presentation.
Part of this is to show some tweets and below-the-line comments – though reading such posts off a screen is rarely brilliant live comedy, except when Adam Buxton does it. Cheng's attempts at trolling (or being some sort of digital Henry Root if you're being more generous) are fine, no more no less.
There is some satirical intent in the way he takes a dogged stance based on the gut feeling of disagreement alone, but elsewhere it seems cheap to be mocking the bad English of the Romanians he wound up, especially as racism is an occasional undercurrent.
You can spot a bit of James Acaster in his dry, intelligent wit, with obvious nods to Stewart Lee, too, although he can't make the repetition work nearly as well. We all know how Cheng's imagined phone calls to a man overly sensitive to hearing the word 'black' are going to play out, and there are no rewards in stringing it out. Three times.
Cheng deliberately puts little of himself into the show, other than displaying his meticulous, calculating nature. There are not even segues: 'This next bit…' is how he bridges material.
He tells us he dropped out of Cambridge to become a professional poker professionally, but that is not this story. And though the title acknowledges his ethnicity, he pretty much dismisses it as 'the easiest minority to be' in a bit that exposes different prejudices, especially toward women.
There are moments of brilliance – not just the impressive opener – but after making such a strong first impression too much of the hour feels samey and over-stretched. Since he's into graphs, the plot of brilliance over time would start high and go into exponential decline.
Review date: 5 Aug 2017
Reviewed by: Steve Bennett
Recent Reviews
What do you think?