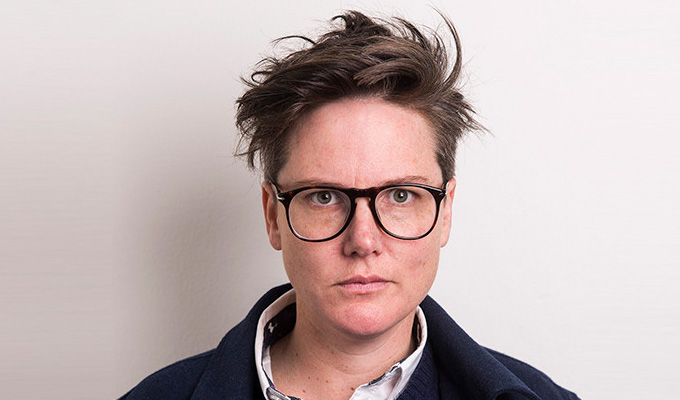 Hannah Gadsby: Nanette
Stand-ups will always argue that nothing is off-limits for comedy, no subject too big that it can't be addressed with wit and humour.
But in her latest show, Hannah Gadsby offers a different opinion: that some issues are so pernicious that they don't DESERVE to be treated by comedy; that there are hard facts that need to be confronted without the cathartic tension relief of a punchline.
Don't worry, Nanette – with its Trojan Horse of a benign title – can often be very funny. But at the crucial points, Gadsby lets her emotions rise, confronting the audience with the enormity of the issues raised with the full force of her invective and so creating powerful, poignant moments that she lets hang, pregnant, in the air.
She says she is 'not a good enough comedian' to break the tension that the depressingly serious points make – and indeed a rant can be easier to write than a joke. But it demonstrates great skill and assurance to hold an uncomfortable atmosphere for as long as she does, to let the points sink in
In fact, it's fascinating how she describes her transition in comedy, starting out full of deadpan self-deprecation, but now this compelling, quietly charismatic orator. She now sees that original position as too apologetic, giving people permission to belittle her by firing the first shot.
But she took that stance back then as she didn't really know herself well enough at the time. And who could blame her? Homosexuality was only made legal in her native Tasmania until 1997 (and even then by just one vote), so she grew up marginalised, confused and ashamed – and she says it took ten years to 'deprogramme' herself from those toxic feelings.
It is these damaging personal experiences that she wants to be brought out into the open, especially as Australia's gay marriage debate reopens old wounds. Yes, it's easy to make silly jokes about the bigotry of the anti- campaigners, but what she wants to get across is not the abstract clash of liberal progressives and conservative reactionaries, but the very real, very damaging effects that policy can have on gay children made to feel less than human by the discourse of division. And the strength it gives those who'd wish to hate, or even attack, someone because of their sexuality.
So this nuanced section ends with the pulse-stopping moment of tension but starts with a delightful response to bullies who tell her not to be so sensitive to name-calling.
Gadsby repeats the technique in other parts of the show, though inevitably without the thunderous impact of the first time around, but always making deep and salient points. Especially impressive is the use of her art history degree to debunk the myth of the tortured ahead-of-his-time artist, with a creativity driven only by mental anguish, citing Van Gogh as her well-researched example.
It all makes Nanette an absolutely fascinating and profound hour, more complex than almost every other show at this festival, but not without its moments of levity, driven by Gadsby's sardonic outlook.
At the top of the show, she says the realisation that not everything can be tagged with a gag makes her ready to quit stand-up. Let's hope that's not one of the points that is to be taken seriously, as her absence, just when she's hitting this sort of form, would be a loss to the art of comedy.
Review date: 11 Apr 2017
Reviewed by: Steve Bennett
Recent Reviews
What do you think?