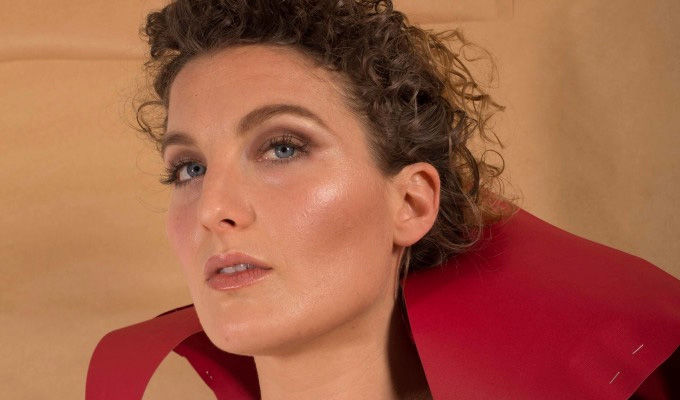 Alice Fraser: Empire
You could never accuse Alice Fraser of having a paucity of ideas. In fact, her ambitious third show tries to cram rather too much into an hour, with so many vast and often ambiguous concepts jostling for space in a complex narrative, crowding out the big laughs.
There's plenty of food for thought as her fertile, inquisitive mind mulls existential issues ranging from whether you can truly choose what you believe to the equivocal boundaries of good and evil. Along the way she takes in her Buddhist upbringing, quantum mechanics, the blandness of virtuous Disney heroes, the issue of Muslim women dressing hijab, why she feels she can't mock Donald Trump – and that's just scratching the surface of her wide-ranging agenda.
But the material isn't all brain fodder, with Fraser's interactions with her seemingly uptight, button-down father packing an emotional punch alongside the smart stuff. It's part of the personal analysis that sits amid the weighty politics, science, religion, pop culture and social insight.
It's a hell of a lot to take in, and she has the audience (or most of them) rapt as she outlines her fascinating thesis. Things she says will come back to you days later… Empire is that sort of a show.
But while there are moments of levity and the commentary is frequently witty, her dense material generates more knowing smiles than heartfelt laughs, as we race to keep up with her grand ideas.
Fraser can be obtuse, sometimes by accident, sometimes by design, and the comedy would surely benefit from a clearer path through the myriad notions she raises. Mention of quantum physics, for example, probably obscures rather than illuminates her points, and a less intellectually showy point of reference could have worked just as well.
Still, Fraser's thoughts are thoroughly absorbing, even if material about nuance and uncertainties is always going to be a harder sell than a preacher-comic peddling the sureties of what's what. But some harder, punchier laughs would be welcome to break up the high-minded ruminations, however drolly they are presented by a skilled communicator.
Review date: 4 Apr 2017
Reviewed by: Steve Bennett
Recent Reviews
What do you think?