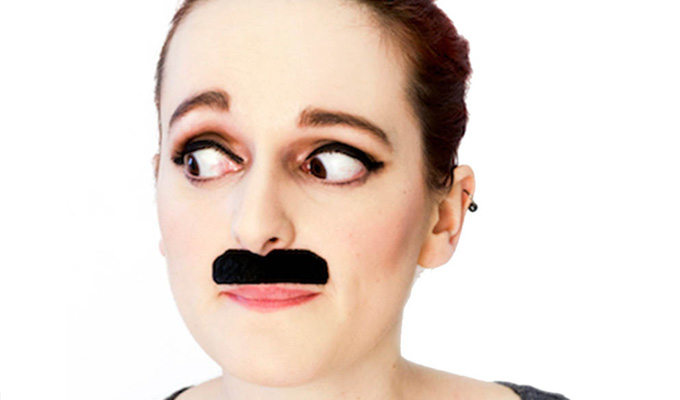 Sooz Kempner: Queen
One of those shows in which the act asserts they're going to make it in showbusiness despite all the brickbats they've suffered so far, it's little wonder Sooz Kempner worships Queen and their anthemic songs of self-affirmation.
Disparaged by her estranged actor father, whom she's performing a thinly veiled impression of in her other Fringe show this year, and eclipsed by her more successful comedian brother Luke, she's recently moved back in with her mother at the age of 31, borrowing money in order to fund her festival run.
Juggling her comedy with a soul-destroying admin job, teaching drama to depressingly optimistic schoolkids and working on big Hollywood movies, albeit as an animal handler, she can't even get into Ben Elton's execrable We Will Rock You, despite auditioning three times. Happily, former Queen bassist John Deacon shares her low opinion of the musical.
Pretty much the only thing she's willing to credit her father with is getting her into Queen. She's inspired by Freddie Mercury's non-conformism if intimidated by his piano playing.
But she's determined not to be seen as a coattails-riding 'cheat' and after the initial 15 minutes, there's actually less Freddie karaoke than you might expect. Indeed, the standout moment is probably Kempner's impression of Christina Aguilera performing a sexually charged version of Silent Night, elongating and lingering erotically on every syllable of the lyrics, the legacy of another lamented job she had in Ayia Napa.
Further impressions of the likes of Ray Liotta, Al Pacino and Kelsey Grammer, even if deliberately dreadful, are a waste of time. And she plays the overshadowed sibling to Luke, a Johnny-come-lately to comedy who swept past her with his acclaimed mimicry, international touring and ITV2 show, throwing her the tiniest consolation crumb of patronising nepotism as he blew by. She reveals something of her relationship woes, too, but the account is sketchy and feels tacked on to the end of the hour.
Although she's keen to emphasise her lack of bitterness, Kempner has too much recourse to referencing harsh reviews and audience reactions from earlier in her run, her pluck in overcoming the occasional misinterpretation not obscuring the fact that there's a fair chunk of mediocrity to encourage such views. A song addressed to Jimmy Savile is typically heavy-handed in its predictable, inverted logic. And Queen fans who've booked expecting to hear about their favourite band could reasonably feel themselves short-changed.
Still, the perky, defiant Kempner can certainly hold a tune and she retains an underdog charm, encouraging you to hope that she gets her break soon.
Review date: 27 Aug 2016
Reviewed by: Jay Richardson
Reviewed at: Underbelly Bristo Square
Recent Reviews
What do you think?