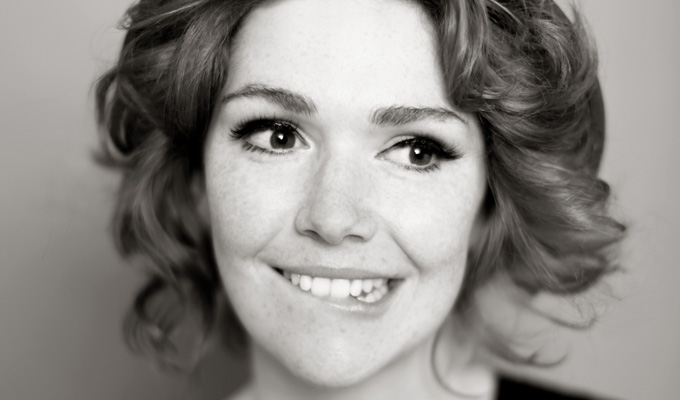 Elf Lyons: Pelican
What you see is what you get with Elf Lyons. She has an unaffected delivery, presenting herself as the posh, arty, unconventional young woman still trying to find her place in her world – somehow managing to be both elegant and awkward at the same time.
But Pelican is not about her… well, not entirely. The focus is on her overbearing mother, for whom the word 'eccentric' doesn't seem to be enough. By Lyons's account, mum once entered her into a dressage event instead of a horse and forced her to watch the harrowing scenes in The Shining to learn about stranger danger.
Mum overwhelms daughter in a sometimes tempestuous sea of love, a complex analogy Lyons spins. And you can see where Lyons gets some of her peculiarities from, as she starts to fret whether she will, like every child, one day turn into her mother.
As well as the conversational stand-up which connects so effortlessly with the audience, Lyons acts out many of the scenarios with a little theatricality. A bit like a more focussed Eddie Izzard. Mum is given an array of accents, sometimes Marlene Dietrich, sometimes Penelope Keith, sometimes indeterminate. Well, your mother is many things to you…
For all the mother-daughter communication, often 'urgent' texts about the oddest things, Lyons cannot tell her mum she's had sex, so shares that aspect of her life with us, instead. Especially the relationship she had with a Gauloises-smoking Frenchman straight out of Central Casting during the year she spent in Paris at Philippe Gaulier's clown school.
Though Pelican is about Lyons mum, she might want to examine her relationship with her father, too (2017's show, perhaps), whom she delightfully describes – and acts out – as the human equivalent of an early-version Sim. Lyons professes a penchant for much, much older men and confesses she desires a penis of her own so she can dip it in an unusual place. Issues? She could be one therapist's walking pension fund.
After examining her relationship with her mother, Lyons' thoughts inevitably turn to whether she should be a parent herself. She's 25 and was a virtual stepmother to her French amour's children… will this give her insight into why her mum invested so much love in her? (Spoiler alert: the answer's yes)
Though the stories are fascinating, the themes universal, some of the anecdotes need a bit of polish, the weirder moments needing clearer links to a central narrative. It's one of show where it's a bit better in retrospect, suggesting the material is better than it was presented, as things slot into place only once you've slept on it.
Oh and there's a fine impression of an MRI scanner. I couldn't figure out a way to mention that naturally in the body of the review, but then Lyons couldn't figure out a way to drop it into the narrative either, so it stood alone as a preamble, establishing her quirky, theatrical ways.
Review date: 24 Aug 2016
Reviewed by: Steve Bennett
Reviewed at: PBH's Free Fringe @ Voodoo Rooms
Recent Reviews
What do you think?