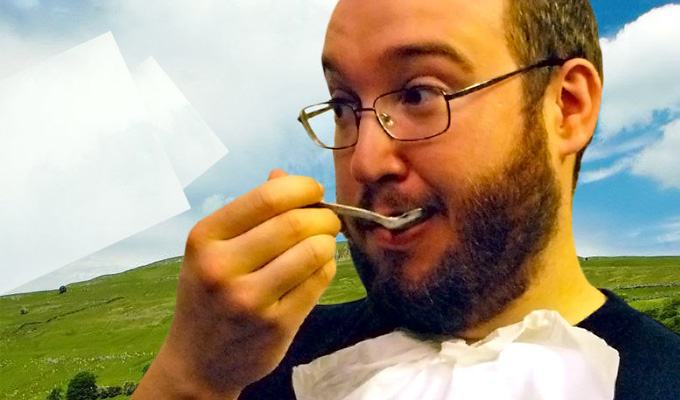 Tubby Tubby Dumb Dumb
Dylan Gott reckons everyone thinks he's a weird creep… and few of his anecdotes that would disavow us of that notion.
A Canadian who has been based in London for the past year or so, he fits into a fine tradition of North American schlub comics, a bit dumb, a bit unmotivated, somehow struggling with a society where he doesn't quite fit. He's been banned from several fast food outlets and admits he comes across as scary to women, even if it is by accident. In a story about a nutter on the bus, he's the weirdo.
He has an appealing technique, which he deploys on a handful of occasions, when he tells us a story as he thinks it happens, then rewinds to explain how it actually played out. Inevitably he comes across as an even bigger loser.
Yet he delivers such tales with a buoyant, self-effacing shrug and phrases such as 'a new low for me…' which shows how he's come to owns his failures. The assured delivery comes with some relaxed crowd work, which really paid off tonight. He had great craic with everyone to a professional burlesque performer to a risk management guy, creating an easy to-and-fro banter than allowed the punters to be funny too.
As well as adult misadventures, he has some autobiographical nuggets from his youth that intrigue – such as him being despatched to Christian camp ('surprise religion!') and sent for anger management counselling at 11… because he got so enraged by video games.
It must have worked because he seems pretty chilled now. Though that could be the dope, too, for tales of smoking are part of the patter, as well as drinking and sex (and how he's not so good at the latter, being lost for words when it comes to talking dirty).
This is strong club-set stuff – no grand themes or philosophies here –  and although he's playing a tiny Fringe venue, you can easily envisage this entertaining loser shtick playing well in any weekend line-up.
Review date: 22 Aug 2016
Reviewed by: Steve Bennett
Reviewed at: Laughing Horse @ Cabaret Voltaire
Recent Reviews
What do you think?