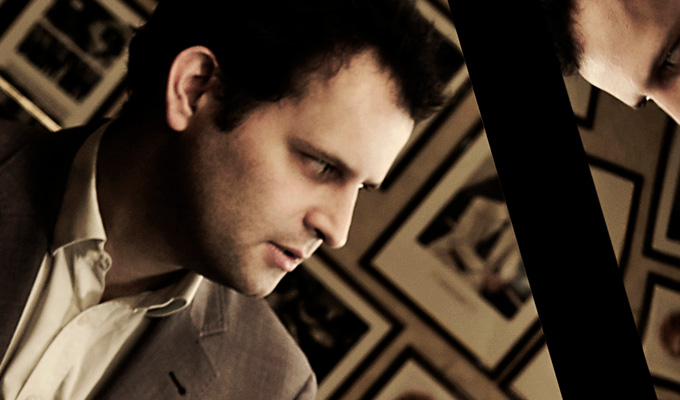 Adam Kay: Fingering A Minor On The Piano
Well, it worked. Adam Kay is well aware that the last few minutes of his show is the sort of viscerally raw and passionately delivered routine that critics lap up, nudging him into extra-star territory.
It's a tearful, brutally honest summary of the heavy emotional toll his former job as an NHS doctor took on his relationship and his wellbeing. He's clearly still haunted by one horrific incident, but is forcing himself to talk about it. Why? To send a message that dedicated medics are not in it for the money and shouldn't be used as political pawns by health secretaries treating hospitals as some abstract management consultant exercise.
More importantly, this comes at the end of a more jaunty show. He's getting his profound message out to a wide demographic of people who come out for a night of innuendo-laden songs and smutty banter – not preaching to a choir of fellow travellers.
However powerful it is, if this heartfelt coda had come at the end of a weak show, it wouldn't have turned it around. However actually the whole hour builds up to this moment, but you're too busy laughing to suspect a thing, as Kay reads from his old diaries charting his time working in London hospitals.
The tone is a bit Doctor In The House, if you remember Richard Gordon's comic books, a warmly entertaining peak at the lot of a doctor, gloriously indecorous in revealing funny stories from the wards – from what consultants write in your notes to the gallows humour of the junior doctors. The story of the dodgy pulse readings was hilariously silly, and there are agonising medical catastrophes to make you wince – including, yes, the obligatory 'foreign object up the jacksie' story. Meanwhile, the ever-increasing catalogue of interrupted holidays and cancelled date night batters Kay's relationship, not to mention the sleep deprivation of working 90-plus-hour weeks.
Some of the material is surprisingly brutal, especially knowing it is based on real-life incidents. It may be delivered by a polite middle-class man rather than a swaggering stand-up boasting how edgy he is, but that juxtaposition only adds potency. And you can consider yourself forewarned about some of this, since he's got away with the filthiest show title on the Fringe
Then there are the tunes. Kay's reputation still largely rests on his viral hit of a more than a decade ago, London Underground – standard comic fare of rewriting hit record with rude language and generically amusing observations about the Tube. His stock in-trade is still essentially the same, but he's smarter now, less obvious. If you suffer bad reactions to song parodies, Kay could have the cure.
He's creative with his rewrites and most of the songs are quick in and outs, just enough to get the gag – which is, of course, always medically based. It's not far from what spoof hospital DJ Ivan Brackenbury does without the negative connotations of musical comedy, but Kay has the advantage of being able to twist the lyrics for extra impact. You can have a bit of a game guessing where he's going with the jaunty interludes, but he usually wrongfoots you. And indeed he does have an actual pub-quiz style game guessing the punchlines.
The jauntiness and recognition that comes from these songs is a reassuring counter to some of the more troubling stories from the job, even if he always delivers lightly. Always, that is, until that final moment kicks you in the gut.
Review date: 22 Aug 2016
Reviewed by: Steve Bennett
Reviewed at: Pleasance Courtyard
Recent Reviews
What do you think?