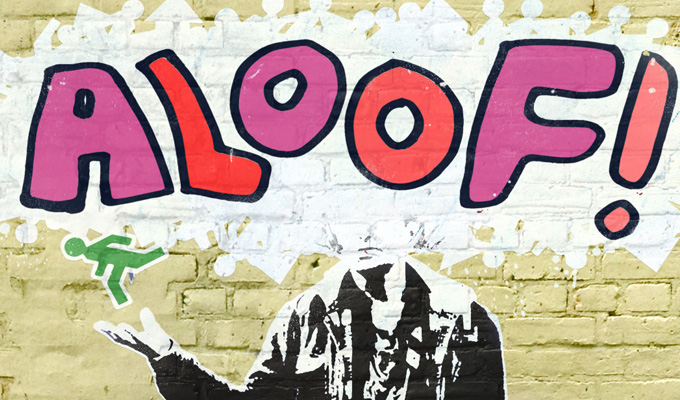 Ian Lane: Aloof!
Ian Lane has been a 'close, but no cigar' competitor in a lot of the new act hunts, a stand-up you'd probably expect to emerge from the circuit incubator in a couple of years with an OK show.
But here he is, straight out the gates with a debut packed with inventive, cliche-phobic comedy that makes a strong impression for its creativity. Observations are often rooted in the everyday, from hammering a nail to cutting a nail (different type) but approached from a unique angle.
Silly, off-the-wall ideas are presented with a straight face, with amusing taglines as he considers the consequences. But sometimes there's a sensible idea in there too – his call for a lower-case exclamation mark to express something between the unemotional full stop and the hyper-excitable ! seems genius.
There's a recurrent strand about working in a dreary office that drive his imagination to take solace in implausible alternatives, to escape the drudgery of the tasks and the vacuous conversations with colleagues, which ties the disparate routines together.
His thoughts are often illustrated, either directly with laminated cards visualising the gags, or with little surreal sketches. He does the finest impressions of both an ATM and a dot-matrix printer in the business. Though there may not be much competition for those titles. His car indicators come to life too, offering a commentary on where his life is going wrong.
Aloof gets its title from a previous Chortle review, but he has developed a more natural interaction with the audience now. He's no Jason Byrne, and remains a little stilted, but kept them focussed and engaged in this stifling room. But it was the quality of the writing that did the heavy lifting.
A couple of the ideas seemed a stretch too far… such as the debate over whether you write a capital letter 'I' with or without horizontal lines, which wound up in contrivance. Though the same technique can work in his favour, too, with a gag about sudokus that starts as a man shouting out numbers getting funny through sheer persistence.
Overall the hit rate is high for a comedian who doesn't seek sanctuary in the safety of the familiar. Hopefully he'll be able to give up that day job soon.
Review date: 19 Aug 2016
Reviewed by: Steve Bennett
Reviewed at: Sabor
Recent Reviews
What do you think?