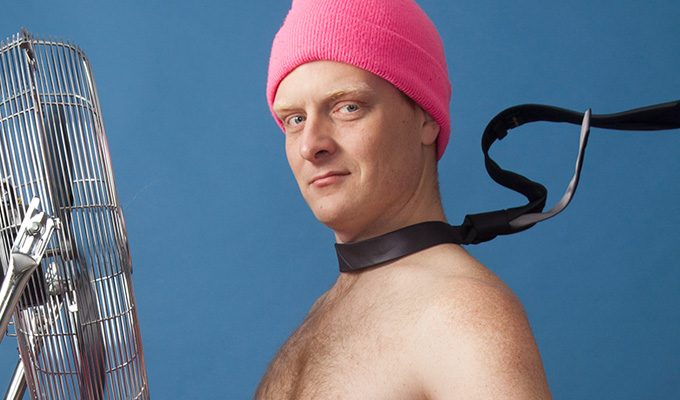 John Hastings: Integrity
Note: This review is from 2016
John Hastings spins a yarn about an incident-packed trip back to Canada, which is jolly enough, but never quite hooks the audience enough to take it to a new, more gripping level.
It's dramatically delivered with energy and emphasis, but also sometimes feels like he's trying too hard to sell it. For example, the idea that he'll get karmic payback for behaving badly in the form of a refused UK visa is a false jeopardy, existing only because it artificially welds a routine about the application process on to the main narrative.
Renewing the paperwork was the reason for him being back in Ontario in the first place. And on his return last Christmas he hooks up with his old friends – hanging out, bantering, reliving old times and still using the same old nicknames (Remember the guy who could suck his own dick?) before things start to fall apart. Then there's the matter of an ill-judged reunion with his ex…
The performance is impeccable, a nimble, confident delivery, effortlessly conversational but encompassing a few neat presentational flourishes to help the story along. And there are universal observations amid the first-hand anecdotes – who can't identify with the deliberately vague promises to meet up with someone you don't really like.
Entertaining as they are, none of these anecdotes, about male friendship and sex, have much of a lasting impact. They seem like appetisers for the main story about him being called on to be a rock for his mother when she's told her best friend has died a violent death. Needless to say, he doesn't exactly excel at being a responsible adult. And trust a comedian to still make this all about him…
Hastings is a skilled performer, and there is certainly a good measure of laughs, often at his own ineffectiveness. But we're not thoroughly drawn into the world, making the overhyped stories almost disposable. Hastings' delivery tells us how to react, but we don't quite feel it ourselves.
Review date: 19 Aug 2016
Reviewed by: Steve Bennett
Reviewed at: Pleasance Courtyard
Recent Reviews
What do you think?