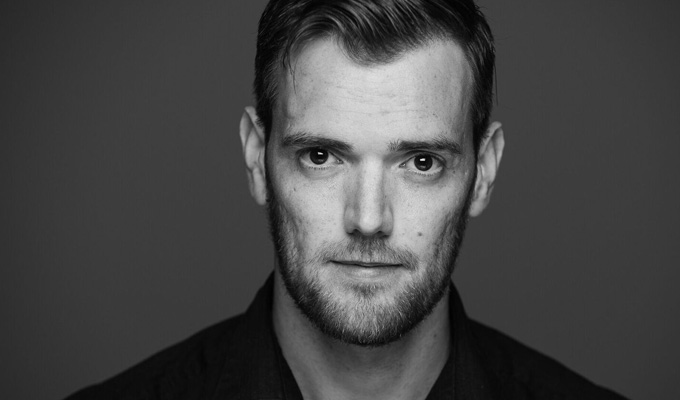 Chris Forbes: Tall Needy Mutant
Note: This review is from 2016
Alan Davies was in the crowd for Chris Forbes's show, Tall Needy Mutant, on the night I attended. I mention this not out of pure celeb-spotting, but because 'Alan Davies's warm-up man' is a pretty accurate description of this Scottish stand-up. He's genial, he's unpretentious, and he's good – but not good enough to upstage a main act, you understand.
In search of a basis for his show, Forbes struck upon the idea of asking his friends and family how they would sum him up in one word. The premise might be a bit forced, but it worked, as there's plenty of interesting material to go through, with Forbes your amiable, reassuring host. It turns out people don't see him as he imagined. Forbes has fun with the various suggestions and delves a little deeper at times, into the idea of perception and the way we make snap judgements about other people.
Really, the show is about identity, and how we see ourselves compared to how others really see us. Down the most unfortunate end of the spectrum there's the media-driven fear of brown people with a beard, and, more facetiously, the poor bloke at Forbes's school who had an, err, unfortunate little accident during PE and is still known for that to this day.
It is interspersed with what feels like some very workaday material, notably at the beginning when he plays MC. Working the audience at the start is a smart enough move given your crowd can be quite cold when they sit down, but the stock answers he gave to routine enquiries about people's nationality and relationship status could've come from any comic at any time.
The show, unsurprisingly, is at its strongest when its at its least generic, exploring his relationship with his mum and revelling rather sweetly in his relationship with his partner.
Forbes's previous Fringe shows have been either in character or as a a sketch group, so this is his first long-form stand-up outing. It's an entertaining and engaging stand-up debut, but in need of a little less filler.
Review date: 15 Aug 2016
Reviewed by: Paul Fleckney
Reviewed at: Gilded Balloon Teviot
What do you think?