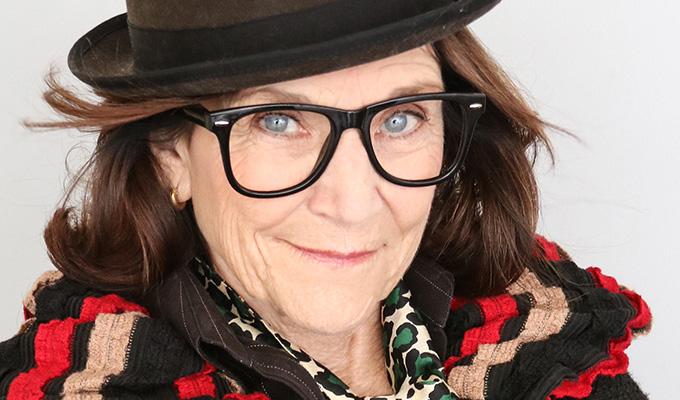 Lynne Jassem: From Como To Homo
Lynne Jassem's a showbiz trooper. A child star on one of the biggest American television shows of the 1950s, she's still slipping on her tap shoes and giving the audience all the old razzle-dazzle… even if there's only eight of us, at 2.15pm, in a hotel function room designed to host regional sales conferences.
Performing is in her blood; she started at eight and is almost 70 now. Her mother, a stereotypical pushy mum, was a member of New York's famous Rockettes troupe – at least briefly – while Jassem's first brush with the big time came on the Perry Como show.
From Como To Homo is steeped in that glittery world. Jassem's love of the limelight is tangible, while the story is riven with a rivalry with Patty Duke, a blue-eyed blonde at the start of what would be a long acting career. Jassem mimics agents, tutors and other showbusiness mums as she evokes peculiar offstage personalities of the 1950s.
The characterisations are exaggerated, the mimed gestures very deliberate, purposefully walking over to a window, say, and opening it with big, dramatic flourish probably better suited to a vast Broadway stage where they need to be seen in row YY than an intimate Fringe room.
Jassem's controlled theatrically, with every dynamic move carefully choreographed, makes the show feel less intimate, even though it's personal. As you'll have guessed from the title, it's also a coming-out story from a less enlightened time. Her childhood crushes were only identified as something more in therapy sessions once her showbiz career was put on hold, because the stresses of suppressing her sexuality would cause her ulcerative colitis to flare up. And then the was the matter of her melodramatic mother finding out…
With lots of peppy vim, Jassem needs little excuse to snap into dance numbers to illustrate her story and zips about the small stage with purpose. She's still as adorably eager to please the audience now as she was then. The style, though, is rather old fashioned, especially for a first-hand memoir, remaining resolutely behind the fourth wall. The show's priority at times seems more about showcasing Jassem's talents than forging a personal connection with the audience and engendering laugh-out-loud moments.
But talented she undoubtedly is; and if you set your expectations for a theatrical one-woman show, that's probably enough.
Review date: 14 Aug 2016
Reviewed by: Steve Bennett
Reviewed at: Sweet Grassmarket
Recent Reviews
What do you think?