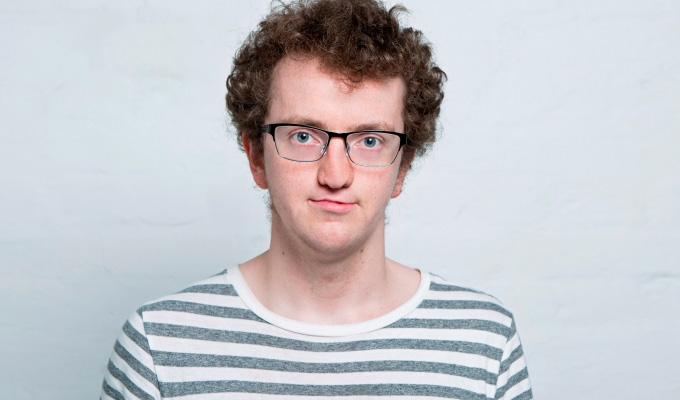 Jonny Pelham: Fool's Paradise
Note: This review is from 2016
Oh, Edinburgh. Not long before seeing Jonny Pelham's show I was sat in the same venue watching something I thought was mediocre, yet the room was packed. Along comes Pelham with a show that deserves to be a sell-out, and there's about 15 people in.
This might have something to do with Pelham's marketing machine not exactly being the slickest – he literally ums and ahs about whether to plug his social media at the end, then decides against it. But as he points out, that very act is a perfect illustration of how he's a man who isn't just uncertain, he's uncertain about being uncertain.
Broadly speaking, Fool's Paradise is an introduction to Pelham: who he is, where he comes from, what his hopes and fears are. It's like he's having a second crack at a debut show, even though his debut show last year was excellent. He's the son of therapists and has what he describes as a 'weird body' and a gargantuan capacity to worry. After some initial resistance, he decides to have some therapy and now he's an evangelist for it, even if it hasn't cured his anxiety overnight.
That may sound like a typical Edinburgh show of a young man working through some issues, but it's so much more insightful, mature and funny than that. It's easily interesting enough to sustain the hour and there are many quality moments to choose from, such as his tales of growing up in an 80 per cent Muslim school in Bradford and the matey racism between him and his friends – and then winding up at university with Princess Eugenie, of all people.
Pelham is shaping up to be every bit the brilliant stand-up his debut suggested he might be. This show was so easy to watch, it went down like water. His jokes don't really sound like jokes, and at no point does he feel like he's striving, or reaching for the funny, it's already there, within the piece.
It's also a show that is lined with empathy and warmth, which are hardly the easiest things to turn into good comedy, but like Kearns and Kitson before him, he does it.
Now if only he could sell himself a bit better …
Review date: 8 Aug 2016
Reviewed by: Paul Fleckney
Reviewed at: Pleasance Courtyard
Recent Reviews
What do you think?