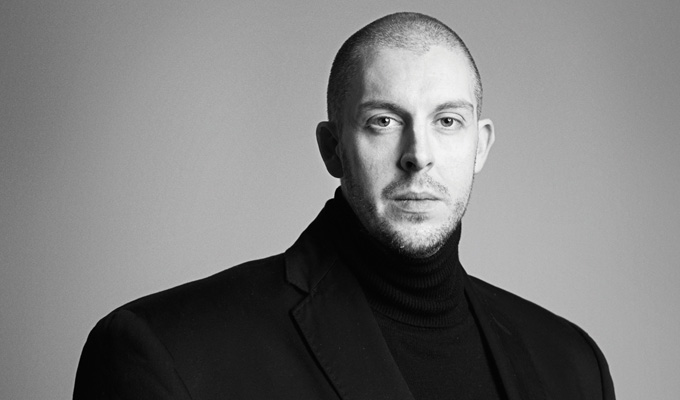 Carl Donnelly: Bad Man Tings
Note: This review is from 2016
'I've got nothing to talk about,' says Carl Donnelly, 'I'm boring now.'
Thirty-four and perfectly content with his lot, Donnelly is worried about his new-found maturity compromising his comedy. Gone are the days of his self-hatred and 'getting into scrapes', replaced instead by sitting around dinner tables talking about Netflix documentaries. Where's the comic potential in that, he asks?
At first it's surprising to hear him express this concern. His shows have always been such breezy affairs, upbeat and jocular, it's easy to forget that they've been fuelled by depression, divorce and therapy. Perhaps that's been the ongoing appeal of his shows: soft on the outside, crunchy on the inside.
What he's come up with for Bad Man Tings, in lieu of any personal trauma, is mainly an hour of dismay at his own ridiculousness. The kid who grew up on a council block now orders soy vegan lattes and spunks his cash on spiralisers and pouches of flax seeds. What's more, he's developed an uneasy relationship with animals who flat-out refuse to recognise his veganism, and he's taken up yoga, beckoned into its warm waters by a YouTube seductress called Adriene. His transformation into middle-class twonk is complete, he says. His pain at all this is real, and it's acute, and it's this that really brings Bad Man Tings to life.
Bottoms also feature heavily. Yoga farts, Kanye West's 'ass', his chosen method of releasing trapped wind in front of a loved one (Donnelly, not Kanye West). And on the subject of relationships, Donnelly's rejection of The One as a concept is one of the funniest routines of the show.
So a mixed bag, to say the least. It's carried through mainly on his mastery of delivery and rhythm. To return to his original worry – that his new lifestyle would affect his comedy – the very fact he's thought about this counts for a lot. Clearly, this isn't the show of someone who's cruising.
But it does meander, and lacks an extended routine or two to really define the show. You can count the number of genuinely funny mini stories in this show on two hands but it feels like snacking, rather than adding up to anyone substantial. You could say it lacks a little protein.
Perhaps this would have been a good moment for Donnelly to look outwards for his comedy inspiration. He's more political than his comedy would have you believe, and towards the end he does dip his toe in. His routine on Idris Elba being Bond is cunning and counter-intuitive, and there's some promising material on Brexit.
His defence of Kanye West meanwhile turns out to be a personal hobby horse that lacks comic focus. Still, there's an impressive, unorthodox political comic in him (Donnelly, not Kanye West) who should get a bit more airtime.
All in all, another highly enjoyable show by one of our most consistent stand-ups.
Review date: 5 Aug 2016
Reviewed by: Paul Fleckney
Reviewed at: Pleasance Courtyard
Recent Reviews
What do you think?