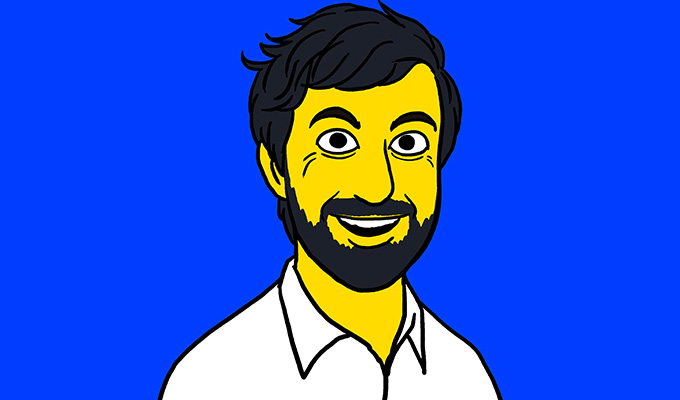 The Simpsons Taught Me Everything I Know
Hitching his show to the juggernaut of the world's best-known comedy show has paid dividends for Yianni Agisilaou, packing out his venue with Simpsons fans – and one heretic dragged along by her more devout partner.
The Simpsons Taught Me Everything I Know is, as you might expect, an excuse for a reminder of the animation's finest moments, and a warm wallow in shared in-jokes. There's little greater narrative than that, with mild stand-up ideas about politicians, rivalry between neighbouring towns, and the fact he's now as old as Homer serving to get us from one clip to the next.
It's the comedy festival equivalent those clickbait posts which promise: 'The Simpsons predicted the Panama papers,' when it really means: 'The Simpsons made a joke about tax havens.' So you got hoodwinked, but you still got to watch a clip of Bart when you should have been working, so how bad could that be?
Yianni's an affable presenter with an excellent talent for impersonating the inhabitants of Springfield – a skill which provides the best joke of the night, which closes off the show. He uses that ability to doctor clips with his own voiceover, sometimes with a bit of video manipulation too, to make them fit his take on them.
The downside of appropriating Simpsons clips – yoink! – is that his stand-up is presented against some of the finest joke-writing in TV, and inevitably falls short (and he limits his discussion to the 'golden age' of seasons 3 to 10). For example, the prank of editing the Wikipedia page for the Sydney monorail to reference Springfield's similar folly is lovely, but all the jokes were conceived in the Simpsons' writers' room.
There's some trivia which the die-hards in the crowd might already have known, from Comic Book Guy's real name to the origins of Homer's 'D'oh', plus some anagrams of characters' names which seems a bit desperate as a bolt-on. Yet the love Agisilaou – and his audience – have for the Simpsons is undeniable, with a shared fan-club spirit that could easily have him booked for conventions.
But the London-based Melburnian doesn't have a specially strong ambition to do more with his premise, resulting in an hour that's perfectly cromulent – no more, no less.
And if you don't know where the word cromulent, meaning 'acceptable', comes from, maybe this isn't the show for you.
Reviewed at the Melbourne International Comedy Festival, April 2016
Review date: 29 Jul 2016
Reviewed by: Steve Bennett
Reviewed at: Melbourne International Comedy Festival
Recent Reviews
What do you think?