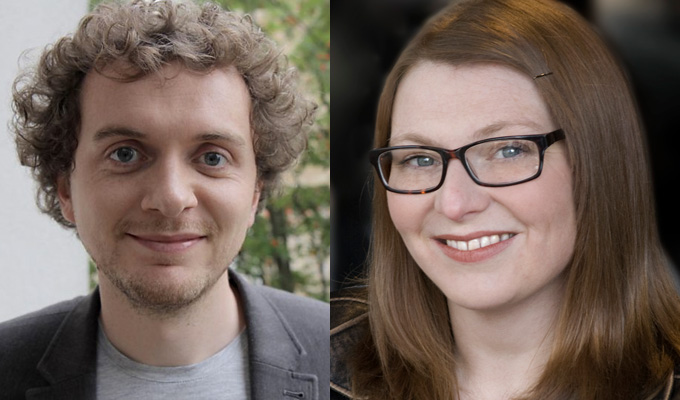 Carl Jones And Nina Gilligan
There are two works in progress in this double bill, and both could do with some more work to progress, to a greater or lesser degree.
Carl Jones certainly has the framework of a show, even if it is a template we've seen before: Nerdy bloke turning 30 worries about not being cool, discovers there are higher priorities in life, ends with a photo montage calling back to every key point in the preceding narrative.
However, he's a walking endorsement of the advice he got when working in telesales - tell the punters something slightly embarrassing about yourself, and they'll love you for it. His openness about his awkward past, illustrated with PowerPoint snaps, is certainly endearing, as he tells of a teenage lads' weekend away when he was more interested in ancient monuments than sun, booze and sex.
His social misfit credentials are never more prominently displayed, however, than in his formal, stilted response to a letter from a girl he had a crush on, in which she proclaimed her love. How he still has a copy of his side of the correspondence is probably a thread we shouldn't pick at, but it's a very funny distillation of all his hang-ups. Luckily he did actually form a relationship and live happily ever after.
It's a breezily entertaining half-hour, from a likeable comic, if not strikingly original in its set-up.
Nina Gilligan's section is a lot more jumbled. She starts by telling us that this is going to be a lighthearted look at counterterrorism, in which she's been trained. But then immediately goes in to some inconsequential guff about looking for dogs on the internet.
Turns out – eventually – that her introduction was a obtuse reference to the fact that in her actual job as a further education lecturer, she had undergone the government's Prevent training to try to identify signs of radicalisation.
This prompts her to present her own, rather clumsy, attempt at a presentation about British values, including plenty of references to Bake-Off. She was hampered by technical difficulties here, but that wasn't the problem: there's no real jokes or focus or agenda. She'd be better to ditch the software and spend more time figuring out what to say and how to say it funny rather than leaning only on her friendly, chatty personality.
Review date: 21 Feb 2016
Reviewed by: Steve Bennett
Recent Reviews
What do you think?