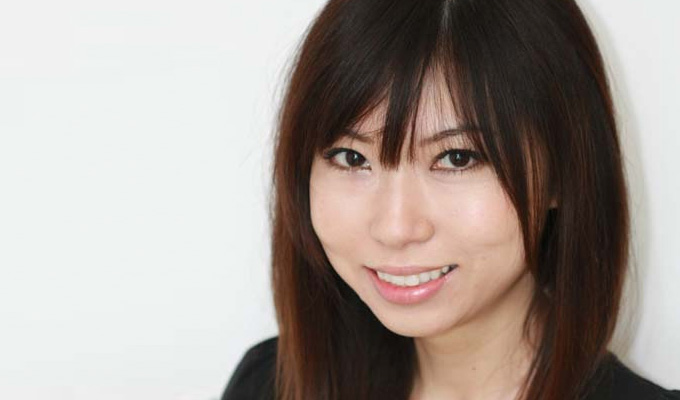 BBC New Comedy Award Final 2015
Note: This review is from 2015
If performing live to 7.5million Radio 2 listeners in the final of the BBC Radio New Comedy Award was daunting for any of the acts, it didn't show.
Opening act Andy Storey encapsulated that with a slick, relaxed delivery that packed the gags in. Not all of them could be distinctively told by him and him alone, but the wry punchlines are efficiently packed in, keeping the audience laughing. Sections about him becoming fey and affected simply by moving from the North down to London were especially well done, and his status as one of the more experienced finalists certainly shone through.
Athena Kugblenu has a lot fewer gig hours under her belt, but she has plenty interesting to say. Patrick Kielty introduced her as a political comedian, though socially astute might be a better description. Her opening gag about being half-Ghanaian, half-Indian sets up her credentials, following it up with savvy observations that stress the marginalisation of ethnic groups – not that you might notice the agenda beneath the laughs. Her calling card routine about whether there could ever be a black James Bond raises some good points wittily, although she rinses the idea a bit too much. She has a relaxed style, and a couple more years might focus her clear intelligence even more.
'I'm going to be talking to you about the phrase "to kill two birds with one stone",' said Ken Cheng - a professional online poker player as his day job. And he was certainly true to his word, spending the full six minutes forensically picking apart the phrase. His Cambridge degree in maths informed his set, which deployed the sort of intellectual rigour needed to prove the most demanding theorem, even testing his hypotheses with exemptions and loopholes and somehow taking in the abortion debate and the 2011 South African cricket team en route. It was a smart, impressive and brilliantly funny tour-de-comedy, which, in my mind, deserved to win, though it was not to be.
Daniel Duffy, the ditzy and naive alter ego of Michael Stranney, is becoming a regular of new act finals - and it's easy to see why. His whimsical tales of an Irish backwater are vividly evocative and peculiarly funny, as he describes the naive antics of the likes of Weird Brian and Padraig with the photographic memory. You'd say there was an offbeat sitcom in this world, had Father Ted not got there first, but as the stand-up equivalent, he's a wonderfully entertaining performer with a delightful way with words.
Barrow-in-Furness comic Russ Peers was the second act to exploit the 'pies and bigotry' stereotype of the North, though his bombshell is that he left that behind when he came out as gay. Some of his premises are hardly groundbreaking – mum sending texts full of malapropisms, for example - but he does it well, and with a disarmingly affable style. There's a good supply of decent punchlines, too especially his payoff about the time he thought he took a tab of acid.
Final act was Yuriko Kotani, who nicely contrasts the British laissez-faire attitude to thinks like trains sticking to timetables to the efficiency of her native Japan. In that way she's the Far East equivalent to Henning When, although rather than mocking our inefficiencies, she rather warms to them – trying to export the concept of '-ish' back to her mother. Like Cheng, she took the bold move of dedicating her whole set to one concept, and although she didn't quite have the same intensity of ideas, it's a definite flag in the sand for her future comedy career. Especially as she claimed the title, after winning the vote from Radio 2 listeners.
Finally, kudos too, to Mark Olver, billed merely as the 'warm-up guy' filling in while the Steve Wright show wasn't taking the feed from the London Comedy Store – but actually a hugely effective, amiable and quick-thinking compere for the whole off-air show. He bounced the funnies around with a hugely playful, super-sharp audience who contributed some of the best gags of the afternoon, making for a great show in the room, not just on the radio.
Review date: 21 Nov 2015
Reviewed by: Steve Bennett
Reviewed at: Comedy Store
Recent Reviews
What do you think?