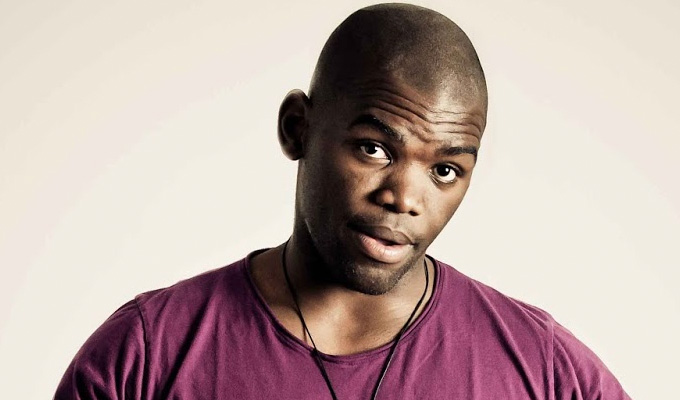 Cape Town Comedy Festival in London
Note: This review is from 2015
The South African comedy on display at this London showcase hasn't travelled all that well, with too many gags relying on reference points, slang or other particular local knowledge that deaden the impact of punchlines for outsiders. Getting the general drift isn't enough, when the whole joke relies on recognition.
The expats love it, of course: a taste of home for the price of a Zone 3 Tube ticket. But there doesn't seem enough of those emigrees to go around, for on the first of two nights at the New Wimbledon Theatre, the stalls are barely a third full, let alone the three circles above. Drawing an audience was the same challenge countryman Loyiso Gola faced at the Soho Theatre earlier in the week.
Compere Alan Committie energised the happy few nonetheless, as a master of fast-talking patter, forever teasing his audience for being slow, or mocking an ill-considered interjection. Some of the callbacks are heavy-handed, mind, and when left to his own material it tends to be pretty uninspiring stuff about finding a grey pubic hair, what to do when attacked by a shark, and deriding 'inspirational' Facebook posts – easy pickings, all. But he has the engaging, cheeky energy that you want from a compere.
Opener Kagiso Mokgadi shops at Big & Tall – a euphemism for fat, dont'cha know? – which is typical of his amiable, self-effacing, if hardly imaginative shtick. The programme over-promises, says he 'takes his audience on a comedy journey with a glimpse into the practices of a songoma [traditional healer] ', which is what his father was. However we get a more generic set tonight.
Tumi Morake has been a runner-up for South African Comedian Of The Year for the past three years, losing out to a certain Trevor Noah… though you probably wouldn't see The Daily Show shaking his booty with quite such vigour when he comes to stage. Morake is a bold and brash performer, energetic in her dirty-ish material, flecked with a little wider social commentary. Much of her set is a triumph of vitality over content, playing up the naughtiness, but she is an undeniable crowd-pleaser.
Ndumiso LIndi shows off some pretty impressive singing skills as he parodies the work of Ladysmith Black Mambazo, plus other artists that Brits (well, me, at least) haven't heard of. However, he gets quite indulgent – performing near-complete songs to make a joke we can get in a snippet, which makes the set sluggish, despite the injection of music.
Siv Ngesi must be the only comic ever to take to the stage by doing a blackflip – Bernard Manning certainly never did that – and it's hard to find a photo of him online with his shirt on (so we've provided one above). That vibrant, charismatic energy continues in his set, which requires a DJ to back him up through demonstrations of various dance techniques. He's a compelling performer, and though the inspiration of his material is often little more than the difference between black and white people, he finds new angles, and astute demonstrations, as he seeks evidence that South Africa has moved beyond 'the racial cak'. It's disappointing that his closer is the old faithful of swinging the microphone between his legs as if it were a dick, but of course it goes down well.
Review date: 21 Nov 2015
Reviewed by: Steve Bennett
Recent Reviews
What do you think?