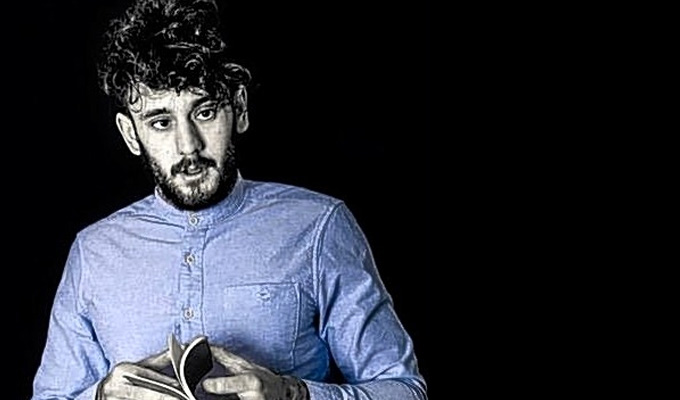 Birmingham Comedy Festival Breaking Talent Award
Note: This review is from 2015
Another night, another new(ish) act final. Hasn't the word got around that the stand-up circuit is full?! This one, the Birmingham Comedy Festival Breaking Talent Award, features six 'emerging' acts from the West Midlands, selected by local comics and promoters.
First up, ex-teacher Jo D'Arcy, whose former job is not the most interesting thing about her, but paves the way for some safe, dependable gags about her classroom nicknames and being secretly flattered by the sexualised posturing of her defiant teenage charges… at least for the purposes of the joke. In the second half of her set, she opens up more about her singlehood, slapping a fake smile onto the misery and giving a pleasing depth to her self-effacing gags. Standing in front of a room is second nature to her, and she's in turns affable and silly.
Michael Dryburgh also owned the stage, but his material was often too generic, despite getting some good laughs out of his high forehead with the perfect 'bastard son of…' references and a funny reconstruction of his birth. However the line about 'washing more face' is close to a superior Harry Hill line, while others, about blow jobs f or the girl he was seeing – 'with binoculars' being the joke – could belong to anyone. Finding a voice is more than making jokes about your appearance.
Jack Kirwan impressed in the guise of Gary Powndland, purportedly a neighbour of the Glee Club popping round to complain in his gutteral Black Country brogue about the noise of all the laughter. He went on to paint a delightfully odd portrait of suburban madness, getting angry at the council, recounting contretemps with the neighbours, housing a family of foxes in his bungalow, and being scammed by email. Although the joke started to wane by the end of his ten minutes, the alternate world he created and his commitment to it impressed, while the character's stubbornness and bizarreness – even the way he describes a knock at the door – yields many a laugh. At the halfway interval, he looked like the one to beat.
In demeanour, Thomas Rackham is close to being a box-ready comic, but the focus of his material is probably too narrow, a little too fixated on that coming-of-age ritual when you realise you're too old for nightclubs. It's would relevant to those who share is demographic, but he doesn't make it seem much relevant beyond that, and has been covered by many a thirtysomething comic. Likewise, a gag about wanking and his stories about drinking too much could do with more of a distinctive twist, though the inclusion of Irn-Bru (in the second category, I should point out) goes some of the way towards that. Nonetheless, we have fun getting there with his lightly camp opening setting the mood of chatty unthreatening banter that the rest of the set maintains.
Next up, Lucy Thompson, who shared an Edinburgh bill with Rackham this August, who makes up for in funny bones what she's lacking in polish. She sometimes seems to genuinely forget she's doing a set to engage in a bit of chit-chat – which shows a relaxed approach but does come at the expense of punchlines. Yet the more practised routines based on her life have much to offer, especially the casually callous mum and the dad who confuses having a gay daughter with having a son. Both are well-realised comic characters who you can picture blundering through life, thanks to Thompson's effective, but unaffected, skills in telling an anecdote.
It would have been hard to call a winner from these finalists – until Josh Pugh came on to make the decision easy.
He's an industrious comic, rattling off quirky, ideas at quite the crack. Sod segues, he just leaps around from one idea to the next – from an alternate take on X Factor to a gag that unexpectedly combines civil rights with frugality. Stylistically, he's a little like James Acaster in his skewed approach to writing and likeable 'awkward outsider' status,, which is praise rather than criticism as he seeks an alternate look at the world. In turns silly and dirty, his strike rate is impressive, and the effectiveness of offering a parade of solid jokes rather than just an amusing take on life put him in a class of his own – and an uncontroversial chose for Birmingham's Breaking Talent title for 2015.
Review date: 3 Oct 2015
Reviewed by: Steve Bennett
Recent Reviews
What do you think?