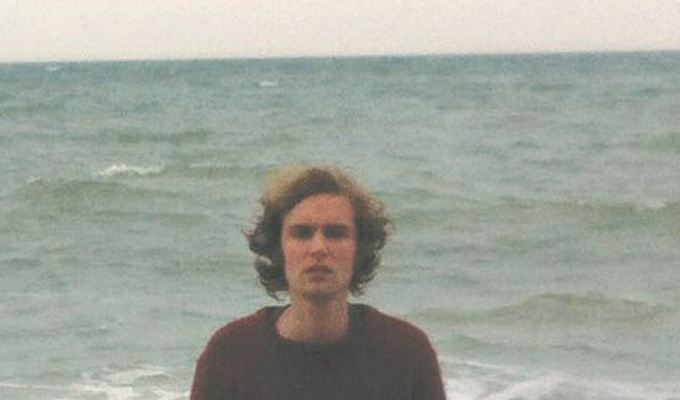 Rob Auton: The Water Show
Note: This review is from 2015
Free-flowing, versatile, transparent but elusive, and covering almost everything on Earth, Rob Auton has chosen an apt preoccupation for his latest eccentric, high-concept show.
Pumping the crowd up with a chant of Edwin Starr's War, the lyrics modified to celebrate water's multifarious qualities in his dry, northern accent, the scope of Aston's obsession with H2O both benefits and suffers from its universality and slippery lack of focus.
When prompted by the earnestly demanding comic, everyone can cite their favourite use of water. Song parodies, inspired one-liners, basil plant impressions, shark whimsy, misapplied science, the origins of Wet Wet Wet's name, all these and more Auton pours into his saturated hour.
He also gently infuses it with personal memories, homoeopathy almost, of the plumbing job his father toiled at but thought unworthy of his son; the salvation of a cold, refreshing hosing during terrible illness; a heartfelt declaration of love for the girl who brings him a cup of tea.
Indeed, it's Auton's sincere fascination with this taken-for-granted compound that carries you through sequences that are just unfathomably odd or even bleak.
So deadpan and stony-faced is he most of the time, even when leading a sing-along or, hilariously, trying to connect with each individual in the room with a nod to Kylie Minogue, that when his features erupt into a smile, possessed by the majesty of water, it feels like sunshine after the rain.
He has the aura of a wise fool, paying over the odds for his cheap, ill-fitting blue suit, the trousers flowing over his shoes, yet eliciting a tremendous pun from the transaction. Conversing with unresponsive foxes, empathising with a cucumber and delighting in the simple pleasure of impersonating a duck, he latterly contemplates the future of human evolution.
When he declares that 'I feel like a work-in-progress, like I've got some serious pieces missing', it seems like a downbeat summation of his metaphysical angst.
But he immediately alights on the idea of a climate change-prompted apocalypse, with Kevin Costner's Waterworld inspiring a string of flood-related versions of the faded American star's back catalogue. For every desolate, wistful thought of Auton's, there follows a daft, baldy blurted one, making for an uneven yet poetic, benignly unsettling discourse that never goes where you imagine it's leading.
So, he's never going to be mainstream. But in his unique stand-up backwater, Auton offers a refreshing pool of idiosyncrasy.
Review date: 24 Aug 2015
Reviewed by: Jay Richardson
Reviewed at: Banshee Labyrinth
Recent Reviews
What do you think?