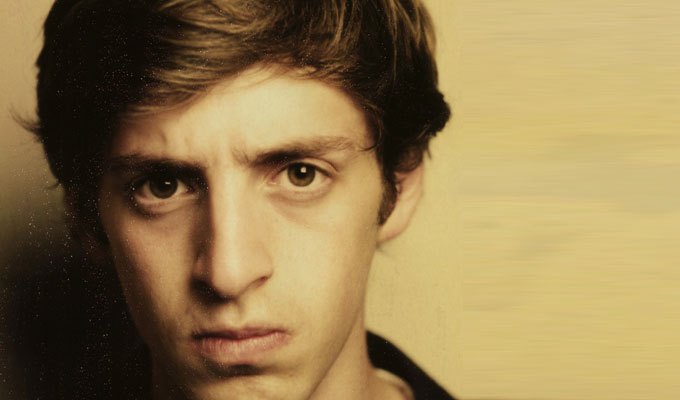 Alex Edelman: Everything Handed To You
Last year Alex Edelman bagged the best newcomer award, and he might well be catching the eye of the Foster's awards panel again this year, with his seriously strong follow-up, Everything Handed To You.
Whereas his 2014 show was pitched more towards other twentysomethings, this one, despite the slightly emo title, has much broader appeal. The title is in fact a complete misnomer; the show is about … well, quite a few things really, but ends up being about being one of three brothers. One, AJ, is his twin and a bodybuilder, and Austin is 13 years their junior.
Edelman is a storytelling comic really, which isn't a euphemism for 'not very funny' as there's real comic heft to his routines. The way he paces his stories is perfect, taking his time and giving the comic denouements the space they need to breath.
His assortment of tales takes us to Soho House and its population of celebrities and awful fashion people, and Estonia, where he experiences antisemitism first-hand. There's a bit of material on him being an American in England, with a very funny piece on Blue Peter, and another on some drunk Americans on a train platform that gets laughs but also feels a bit generic stand-uppy.
One of my favourite moments is a tangent he takes when talking about the song Happy Birthday, as he re-enacts how the two sisters who wrote it might have pitched it to some money men. I can't remember how he got to that point, but it was worth the journey and shows he can do silly, too.
His strongest moments are when he's talking about his family, though, and I wouldn't be surprised if they cropped up in future shows. His recollection of the one occasion they celebrated Christmas is a fascinating and funny window into their lives.
And the main thread of the show – Edelman's meeting with his brothers in an airport and getting chatting to some soldiers – carries with it all the wonderful complications of family relationships. It provides him with a strong finish, which reminds us that he's a young guy who's fallen in love with a country thousands of miles from his place of birth.
Review date: 22 Aug 2015
Reviewed by: Paul Fleckney
Reviewed at: Pleasance Courtyard
Recent Reviews
What do you think?