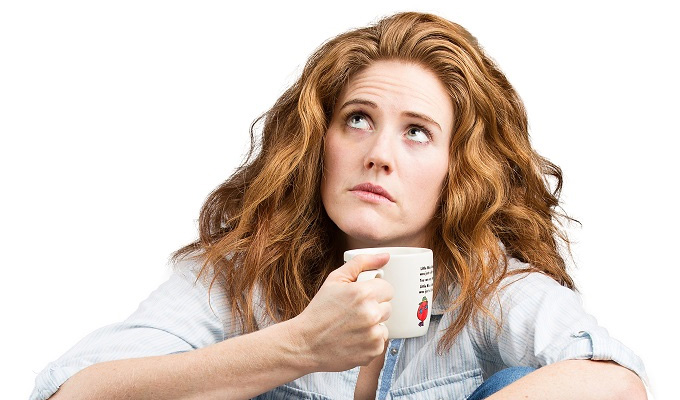 Sarah Kendall: A Day In October
Note: This review is from 2015
Sarah Kendall delivers a spellbinding hour that begins with plenty of laughs, thanks to her ease and likeability that puts the audience immediately in their comfortable listening zone.
Her narration invites favourable comparison with David Sedaris as she has a gift for the piercing personal deprecation, an acute awareness of the behaviour of modern-day tribes and the pack mentality that preys on the weaker members of society. It is at once painful and painfully funny.
This is the story of George Peach, her classmate. I don't know how exactly 'true' the story is, but like all the best fiction it feels like truth; the elements are credible and chime with our own experience. It's reassuring and uncomfortable by turns.
She paints a vivid picture of down-at-heel Newcastle in New South Wales in the 1990s and her own lonely, anxious time at school with the ghastly archetypes of cool skater dudes, the daggy, prematurely promiscuous girlfriends and the sense of lives being lived too quickly, before introducing her burgeoning awkward friendship with the school victim, George.
The social detail was such I could almost see the film of the book as she told us the events. She punctuates the narrative with small double takes or comments on the audience reaction to possible doubles entendres, which was unnecessary. It didn't spoil things too much, but her comedy credentials were already firmly established, she didn't need to remind us.
I don't think there was one person not holding their breath at the end of the tale. It's a splendid short story that could easily be expanded to a rite-of-passage film like Stephen King's story that became Stand By Me, or edited down to a 25-minute Radio 4 segment like Sedaris, I'd certainly be happy to listen to more of Kendall's writing, she's compelling, humane, funny and poignant in the right proportions.
Review date: 22 Aug 2015
Reviewed by: Julia Chamberlain
Reviewed at: Assembly George Square
Recent Reviews
What do you think?