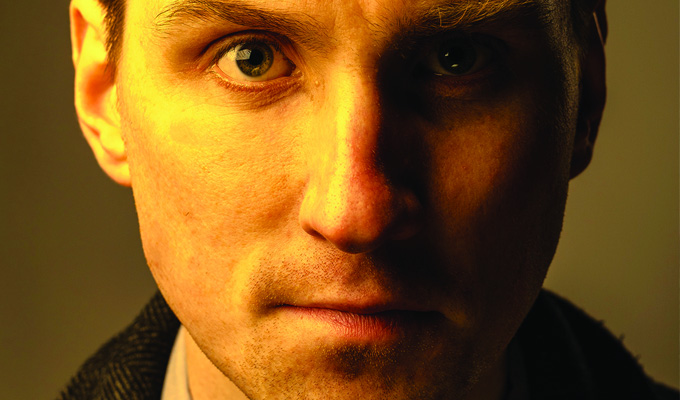 Sean McLoughlin: Whatever It Takes
Note: This review is from 2015
Fate has most definitely crapped on Sean McLoughlin in the last 12 months.
'It's all material,' comics always say in the face of adversity, but there must be easier ways to be inspired than have your flat flood, taking all your possessions and leaving you homeless; watch your parents divorce; undergo a crisis of confidence about your career and everything you've ever believed; and have your girlfriend lose her job.
The result is a intense show from anxious, grumpy and paranoid bag of neurosis already known for exposing his misery on stage. It's as if he's downloading his whole soul onto his audience – though McLoughlin has refined his performance over previous years, with a more accessible energy than the more introverted posture he's previously adopted.
For all life has chewed him up this year, one part of his life is starting to turn a corner, and that's his career, with recent support slots for Katherine Ryan and Doc Brown on their tours. But even that's not helped, as he says he's started to lose his sense of purpose. Having been a stand-up for eight years, since the age of 19, he's forgotten why he's doing it and doesn't want to become just another angry man in his twenties ranting.
But quite how he thinks he could find catharsis like this in the real world remains to be seen; for externally at least he has a very purposeful drive to try to work through all his issues on stage. The insecurities and sense of injustice he harbours are made funny, though, thanks to piercing self-analysis that holds all this up to ridicule.
He also tackles one of the last taboos of stand-up; having a faith – and Catholicism, too, not one of the fashionable ones. This is a segment he's still struggling with a bit, and doesn't have the clarity and humour of the rest of the show, given it's such a knotty issue. But his beliefs – both religious and political – seem to have been tested so much over the last year, that now that he defines himself an ardent nihilist.
But you do hope he believes in himself as a comic, at least, for he has the sort of brutal honesty that's rightly admired in comics such as Louis CK, expressed with emotional eloquence and a gallows wit.
Review date: 20 Aug 2015
Reviewed by: Steve Bennett
Reviewed at: Pleasance Courtyard
Recent Reviews
What do you think?