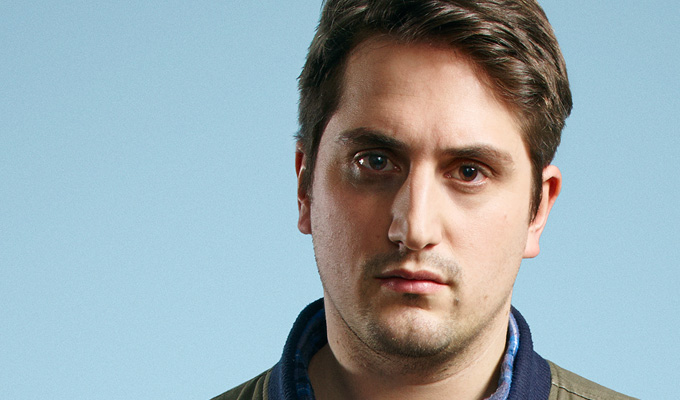 Luke McQueen: Double Act
Note: This review is from 2015
There's a desperation to Luke McQueen's comedy that is reminiscent of Nick Helm. Both of them invariably end up virtually naked in their almighty quest for fame and recognition, both harangue members of the audience into doing absurd tasks. But whereas Helm's schtick is accompanied by a seemingly permanent broken heart, McQueen is looking outward to a very specific target: Jack Whitehall.
The premise of his new show is that he and Whitehall used to be in a double act, and McQueen is now jealous of his former partner's success. His re-enactments of Whitehall and his new comedy partner – his dad – are nicely aimed and hit their target. Whitehall Snr is cast as an evil old man determined to split his son and McQueen up.
So McQueen enlists the help of someone from the crowd to be his new comedy partner. The man who took the role on the night I attended turned out to be a show pony who undermined the show – perhaps a product of McQueen making it a voluntary role.
I found it sporadically funny – he contrives two gags out of going round the audience asking their names, but they're not worth the effort, and his pulling out a book to read it silently is an old chestnut. On the other hand his improvised rap, accompanied by his rhythmic banging on a vase, had a certain absurdist something to it. He's known for his extreme, Kim Noble-ish stunts, and the videos he has made in which he pretends to be invisible are car crash viewing, in a good way.
Even in an increasingly crowded market place of men doing shows featuring lots of flesh, props and a nervous breakdown, McQueen's is memorable and enjoyable. And on that level it is worth seeing. His act still feels like it's in development, as if something's still not quite there. Perhaps a comedy partner is the answer, I don't know. But still, this show is less out-and-out menacing than last year's one, and a little warmer, too.
Review date: 20 Aug 2015
Reviewed by: Paul Fleckney
Reviewed at: Pleasance Courtyard
Recent Reviews
What do you think?