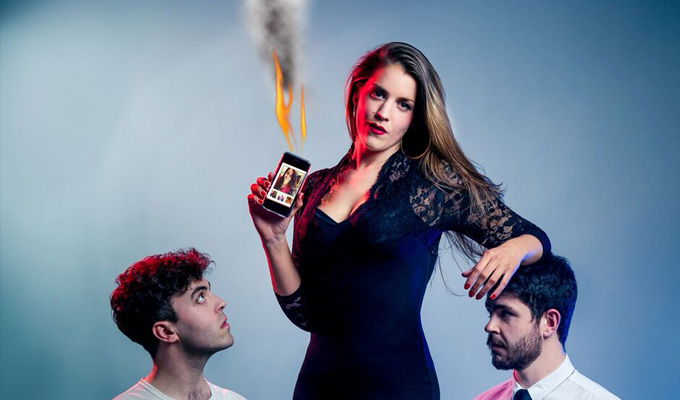 Diary Of A Dating Addict
Note: This review is from 2015
An exuberant show from a charismatic performer, Maddy Anholt does a Bridget Jones for the 21st century, ripping through dating websites and apps and giving vivid life to the industrial-grade arseholes she met in a year of determined man-hunting.
It required a massive suspension of disbelief to accept that Anholt is single, dateless and in a tizz about heading towards 30, when by my calculation she could still do a whole degree before she hits the magic number. My only grouse with her, and with other comedians under 40 who bang on about ageing in the media spotlight, is that it rather ignores the experience of those of us who are genuinely way past breeding age and hence made to feel invisible and irrelevant.
My personal issues aside, Anholt writes instantly recognisable cartoonish character stereotypes that would be a credit to the Fast Show – and she's got the vocal and physical skills to portray them. If the South African accent for repellent Mark the personal trainer wavered a bit, she absolutely nailed his dreary, obsessive narcissism and gym-bunny lingo. This tall and slender girl (she's under 30, sod it, she's a girl) succeeded in suggesting his blocky physical presence and lantern jaw in very few gestures. She could have fitted in another character if she'd not given Rory the Banker quite so much air-time, he was the least subtle and felt a bit dated, but 'he' established her credentials for mimicry and comic exaggeration and the audience felt themselves in a safe pair of hands.
There were hoots of laughter from all around the room at her dramatisations. I was a bit less comfortable with the audience embarrassment segment of the show (just don't be a man in the front row, after that you're safe) but she had enough charm that the 'victim' is not humiliated.
She's a tremendous performer and well supported by her own writing, delivering an upbeat, entertaining show. Catch her before she's lost to television.
Review date: 17 Aug 2015
Reviewed by: Julia Chamberlain
Reviewed at: Gilded Balloon Teviot
Recent Reviews
What do you think?