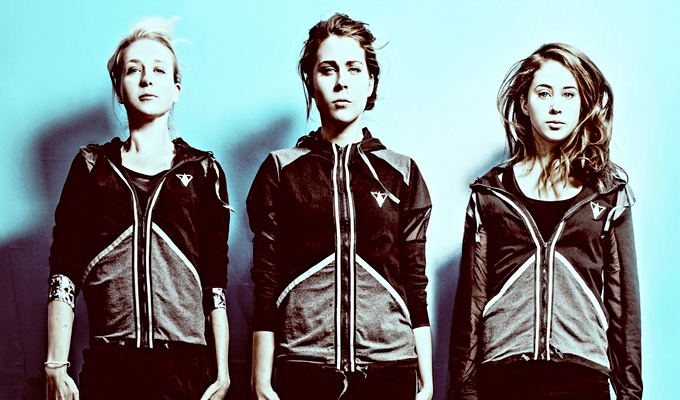 Massive Dad 2.0: Step Up 2 Massive Dad
Note: This review is from 2015
There I was, enjoying the second show by sketch trio Massive Dad, when … it stopped. It was only 40 minutes in and I was curious to see how things might pan out in the final 15, when I realised I'd just been watching them. It was certainly an abrupt finish.
Still, what I saw I enjoyed. This doesn't strike me as a show that will propel Massive Dad into the limelight (even if you ignore the time issues), but it does consolidate their place as a skilful and smart sketch trio. They've added a little slickness to proceedings as they move from one sketch to the other, and as with their debut, there is verve and imagination to the sketches themselves.
Among the highlights was the banking interview where the hopeful candidate had the misfortune to wear a brooch. Internal monologues abounded about this faux pas, and it was taken to a nicely absurd level. The opener, which lampooned how women are portrayed in adverts for coffee, chocolate and low-fat yoghurts, was simple, effective and had a point.
Their parody of a 1970s cop show is a less original idea, but it nicely located and executed the tropes of the genre. Stevie Martin's deadly serious 'bring it in' as they studied some of the evidence was delivered absolutely spot on, as were most of her lines. There were a couple of unnecessary twists on occasions – one being their moving the 1970s cop show to an 1870s one, which was initially a bit confusing, even if they did excavate some funnies once they were there.
There's a bit of grouting in between sketches where they pull back and give us a peak into their methods as a sketch group. This culminates in them performing a skit with the initial storyboard projected behind them for comparison. It's an idea that reminded me of Idiots of Ants, imaginative and funny as well, as they contorted their real-life selves to fit the two-dimensional version behind them.
A sketch on food envy threatened to catch alight but never quite did, and a final extended piece in which they parodied earnest 'political' theatre groups (combating state surveillance through the medium of puppetry) was fun if not their funniest.
And that's where it ended, suspended in mid-air after a full-throttle 40 minutes despite the fact they're not exactly short of ideas.
Review date: 12 Aug 2015
Reviewed by: Paul Fleckney
Reviewed at: Pleasance Dome
Recent Reviews
What do you think?