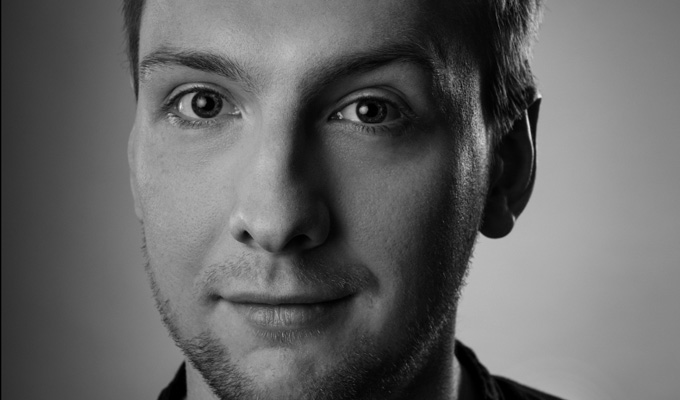 Joe Lycett: That's The Way, A-Ha A-Ha, Joe Lycett
Note: This review is from 2015
Some comedians just make it look so easy, and Joe Lycett is one such example. An hour in his company just goes down like water. Since he made his debut two years ago, he has developed the serene air of a comic completely at ease with himself and his material.
His friendly, lightly camp stage presence has always been something that warms an audience to him, but he now has the comic chops to match. From the off, he got big laughs from chatting to a burly man on the front row who ruined one of his punchlines. Lycett dealt with him in an impressively charming, economical way. If you'll forgive the comparison between camp comedians, Lycett is reminiscent of Graham Norton with his light touch in speaking to people and extracting humour from them.
There are some superb lines as well, such as his friend Claire's philosophy for life and his description of his neighbour in Birmingham. He's reliant somewhat on his pranks for laughs. This is something of a trademark Lycett move – poking fun at powerful people or companies, often by email or via social media. He's actually quietly satirical in this sense, achieving small, mischievous victories against Starbucks or a Post Office jobsworth. One of his targets was a scamming landlord, whom he led on a merry dance, teasing them into thinking he'll wire over money for a deposit, before cleverly turning the scam back on them. For the sake of the live show he's printed out these email threads or tweets, to show us or read out. It's a bit clunky in theory, but it doesn't interrupt the flow of the show or detract from their humour.
Another routine about a stag do lad who mildly bullied him for his sexuality is another beauty, in which Lycett ends up triumphant, but again not in a condescending or ugly way.
The thing with Lycett is that you feel you're getting the real him. No pretensions, no contrivances. That counts for a lot, and I dare say many people love the room feeling they've almost made a friend over the past hour. Add that to the fact it's a very funny show, and you have a comic who will be too big for the Cabaret Bar pretty soon. (In fact, after writing this, he's announced an extra date at the Grand on the 24th). So get in while you can. Is it a five-star show? For me, it falls short. But he's not far off.
Review date: 11 Aug 2015
Reviewed by: Paul Fleckney
Reviewed at: Pleasance Courtyard
Recent Reviews
What do you think?