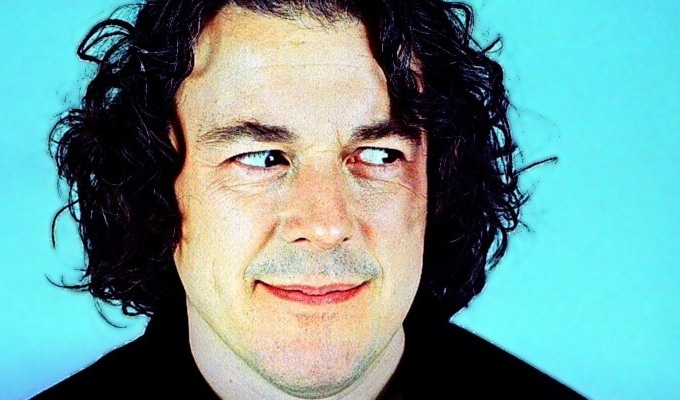 Alan Davies at Latitude
Note: This review is from 2015
Alan Davies is such an accomplished storyteller that he has a packed comedy arena hanging on every word of his truthful tales of parental frustration.
Slapslick forms a strong element, too, as he repeatedly and painfully injures himself in the cause of looking after his two young children, even somewhere as innocuous as a leisure centre's soft play area. No wonder he takes a guilty pleasure in seeing his own offspring hurt themselves – revealed in typically frank routines drawn from his own life.
His strength is the emotional honesty his stories always have, not, seemingly, exaggerated for comic effect but described with a keen wit. It means that even a tale that's not obviously funny, involving his Alzheimer's-stricken father and his bitey Yorkshire terrier, has people rapt; while when he does offer a observational nugget, such as his take on posh people and their pets, that rings very true.
The stories bear up to repeated listening, too… I'd heard this same material just a few weeks ago at the Hampton Court Festival, and it's just as fresh second time around.
Davies not only plays the hapless father, he plays the hapless husband, too, trying to impress his younger wife with his bedroom prowess which, yet again, ends in painful humiliation… even if he was a little uncertain about relaying such a story in front of the younger members of the audience.
He employs a couple of cliches – plenty of comedians comment on the naked exhibitionism of men in the changing room, and 'hummus' is a very tried byword for being middle-class. But it earns him a round of applause in this most Guardianista of audiences, so you can see why he keeps it. And they are only minor transgressions in an object lesson in classy observational, storytelling stand-up.
Review date: 18 Jul 2015
Reviewed by: Steve Bennett
Reviewed at: Latitude
Recent Reviews
What do you think?