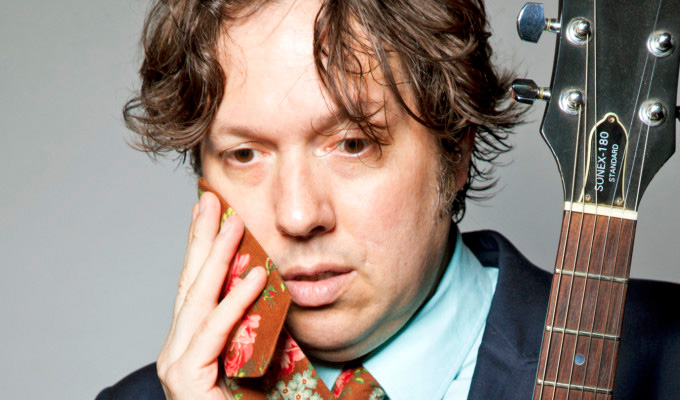 Dave Hill: New York City Via Cockfosters
Note: This review is from 2015
Whatever the opposite of the humblebrag is, American comic Dave Hill is the master of it.
Rather than false modesty, he displays false braggadocio, topping his stories with an ironically phoney swagger, but without the confidence to see it through with any conviction.
Hill, on a five-night visit to London from his New York home, is not the only mild-mannered stand-up to deploy the technique, but he uses it to its endearing best. 'Thank you!' he'll say shyly after a mundane statement, acknowledging a round of applause that exists only in his own head.
Indeed, the story at the centre of this show is certainly nothing you'd want to boast about, being a messy encounter with a gnarly homeless guy on the subway that messes up the hair of which he's inordinately proud – and worse.
He's sardonic and guileless in such storytelling, as well as in observational routines that tease those who boast about their athletic achievements or explain how the Norwegians came to be so damn attractive, adding a dash of classy quirkiness to even the most straightforward thought.
New York City Via Cockfosters – named after the childish snigger he gets every time he hears the name of the Tube terminus – is bookended by more tried-and-tested material. He opens with some tasty guitar licks beneath a litany of dry, offbeat one-liners – outside of comedy, his band, Valley Lodge, provide the theme for John Oliver's Last Week Tonight – which sets the chilled, quirky mood nicely. And he closes with some of his sexy (very) short stories, although the juxtaposition of clumsy erotica and porn-soundtrack riffs don't quite hit their mark.
The only other criticism is that at 45 minutes, the audience are barely given enough time to bask in Hill's charmingly underplayed wit before emerging back into the real world.
Review date: 22 Apr 2015
Reviewed by: Steve Bennett
Reviewed at: Aces and Eights
Recent Reviews
What do you think?