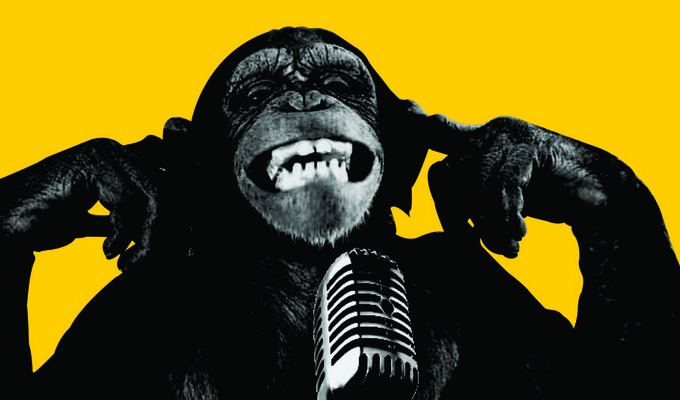 Heckle!
Note: This review is from 2015
Heckle, a late-night format in which audience members are invited to yell out at the comics on stage doesn't really work – at least not tonight – and probably not for the reason you might think.
For despite the billing, the audience here are remarkably tame; reticent to interject even when positively goaded to join in by performers who signed up for a bit of cut-and-thrust. You'd hear more heckling at an average British club, though whether it would be intelligible is another question entirely…
Host Harley Breen has vowed to have the best heckle of the Melbourne run tattooed on to his body, after getting 'Move on, Bob Dylan' inked on his calf at the end of the Adelaide Fringe. There were no contenders, even that obscure, tonight.
Dressed in headmaster's mortar board and gown atop his less academic knee-length black shorts and T-shirt, he set up the rules: Nothing racist, homophobic; no rape gags, no paedophile jokes… He probably didn't have to.
Gordon Southern saying he was English wasn't enough to start a barrage, just a half-hearted comment about the cricket. Adding that smug Melbourne wasn't his favourite Australian state capital didn't open the floodgates either… though he got some vocal support from Adelaidians, the only group to consistently join in, after declaring his heart was there.
Laura Davis had to prompt the audience to jump in when they didn't pick up on statements begging to be challenged. She even had a response to 'show us your tits' prepared, which she had to instigate herself; and she can lay claim to the most memorable quote of the night: 'Fuck me in the vinegar vadge'… which again was part of her set, and sadly not a violent putdown.
'You're lovely,' closing act Cameron Knight told the audience as the tone failed to get any nastier. There was a bit of spirited, Knockabout banter now and then, but nothing too pointed. One man even put his hand up to contribute, not really what you'd expect from the 'raucous late night line-up show that throws out the rule book and lets the audience say what they want, when they want'.
With the right balance of febrile atmosphere and smart-witted audience, this could have been a lively battle of wits - think Edinburgh's notorious Late And Live in its prime, or Malcolm Hardee's infamous Tunnel Club. A tally of audience and comedian 'wins' was taken over the night, but whatever the blackboard stated, this one was an uneventful no-score draw
Review date: 5 Apr 2015
Reviewed by: Steve Bennett
Reviewed at: Melbourne International Comedy Festival
Recent Reviews
What do you think?