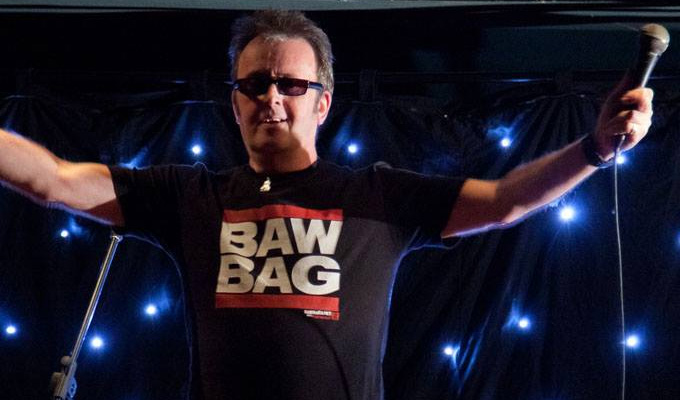 Stu Who? Beyond A Joke
Note: This review is from 2015
Never seemingly growing older, yet doing so disgracefully all the same, veteran act Stu Who? remains a vital presence on the Scottish stand-up circuit.
Amid his road tales of rascally behaviour and delight in recounting folksy examples of 'Glesga humour', he throws in poetry, song and the previously undisclosed account of his familial relation to local legend Gentle Johnny Ramensky: war hero, career criminal and the most escaped prisoner in penal history.
Quite how true it is that Who? had to keep his notorious relative a secret until now out of respect for the living and fear of the incarcerated is open to question.
But like any seasoned storyteller, he knows that it is the legend, not the truth, necessarily, that entertains. And Ramensky's incredible story, of commando missions blowing up the safes of Nazi top brass and his inability to stay on the straight and narrow in peacetime, demands greater exploration and possibly a show in itself. Books have been written about this incorrigible rogue. Yet simply in the ridiculous, routine way he kept getting caught after escaping, it's crying out for the comedy show treatment.
Not that Who? has to rely on it. The major disappointment of this hour is that he opens promising a reflection on offence in comedy, yet never really grapples with the topic beyond a couple of observations about social media and his barnstorming musical finale.
However, this was a work in progress (although not advertised as such) and there's scope to finesse it into a sustained argument with a tweak or several if he genuinely has that ambition.
More-or-less a pensioner, he has no delicacies about revealing his use of drugs, medicinal or otherwise, but his best material pertains to his thunderingly active sex-life. Popular culture would have you believe that sex ends in middle age. That older people's erotic urges are taboo, and I daresay, offensive to some sensibilities.
However, beyond championing a Viagra-Ecstasy cocktail, Who? never entertains that notion for a second, with an infectious filthiness that goes beyond the shock value of a dirty old man holding court. He's got a lovely line about masturbation etiquette if you suspect the powers-that-be are monitoring you through your webcam. And manifestly, his wife still keeps him in his place because she's given all the best lines at his expense.
At the same time, there's plenty for a Glaswegian crowd to enjoy simply in his celebratory accounts of local characters, pub bouncers and drunken 'jakeys' with their streetwise wit. Or committed comedy fans, with Who?'s stories of relentlessly ploughing the Scottish football club entertainment circuit, despite having zero knowledge of sport and playing second fiddle to the crowds' appetite for stovies.
So he could still go a number of ways with this show, which loses something with its lack of focus but is held together by his irrepressible patter. Taking any tangent the crowd's responses leads him towards, he jams some inspired gags into the mix in a contrived but reliable manner.
As an act who's had fleeting appearances on Scottish television and found modest fame unappealing, he can speak with a certain degree of authority about celebrity desperation to jump on any passing bandwagon. But his verse on this, with some smart rhymes, nevertheless lacks sufficient originality on a well-trod subject to make much of an impact, and feels like vainglorious self-indulgence.
Certainly, it doesn't augur well for the song he's penned to close with. But it turns out to be an absolute delight - catchy, sweary, beautifully sung with a spot of audience participation, exploring the compelling scenario of bands singing love songs with each other once the relationships within the group have soured. There's at least one, and possibly more fine shows in these scoundrelly set-pieces.
Review date: 15 Mar 2015
Reviewed by: Jay Richardson
Reviewed at: Glasgow Yesbar
Recent Reviews
What do you think?