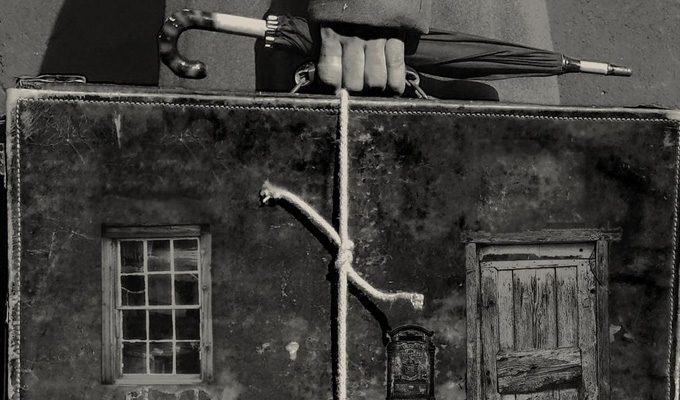 Tatterdemalion
Note: This review is from 2015
There's rarely been so much physical comedy in London; and the latest to join the throng is Tatterdemalion, a mix of audience participation, puppetry and slapstick with a distinctive hipster feel from the creators of cult puppet show Boris & Sergy.
Henry Maynard has Edwardian-style dress and the sort of beard that would sell you a bowl of Frosties for £3.50. In the hipsters' nest of Camden, where the show debuted this weekend, he attracts a loud drama-school type of crowd, and the over-powering, attention-seeking laughs of a few prove a definite irritation.
The old 'walking down the stairs' mime gets a guffaw as if it were the most hilarious gag ever devised; but on the plus side everyone is more than willing to take part in the pantomime spirit Maynard fosters. He encourages us to encourage him – and asks us to provide sound effects such as the 'brum brum' of a car or the 'nee-naw' of an ambulance to set the mood..
From that you can tell that his audience involvement is at the playful end of the spectrum, and not always sophisticated. The 'thank-yous' in the programme include Phil Burgers and Eric Davis – better known as Dr Brown and Red Bastard respectively – but he's certainly not as intense as either of those.
But he does bring people up on stage, getting laughs out of how they respond to the daft scenarios they suddenly find themselves in, sometimes winding them up in a cheeky way. This lot generally tend to be rather nifty improvisers. Maynard is prone to dragging a few moments out, especially towards the start when he's teasing the contents of his 'forbidden trunk of arcane mystery' (it mainly contains his clothing). Yet plenty of his horseplay hits the spot.
And while the performance doesn't quite have the strength of personality of Kraken, currently on at the Soho Theatre, or The Boy With Tape On His Face, Maynard has a mischievous glint and a winning way that's disarming.
In its final third, Tatterdemalion – the semi-arcane word means ragamuffin – takes a sharp turn away from the audience participation and into puppetry. His shirt takes on a life of its own in an 'invisible man' act, several levels above the familiar street performer take on the same idea. Then his battered bag is revealed to contain a curious otherworldly spirit, who explores his new environment when released. It's apropos of nothing, as far as I can tell, but Maynard's a skilful puppeteer and the effect is mesmerising.
Review date: 19 Jan 2015
Reviewed by: Steve Bennett
Recent Reviews
What do you think?