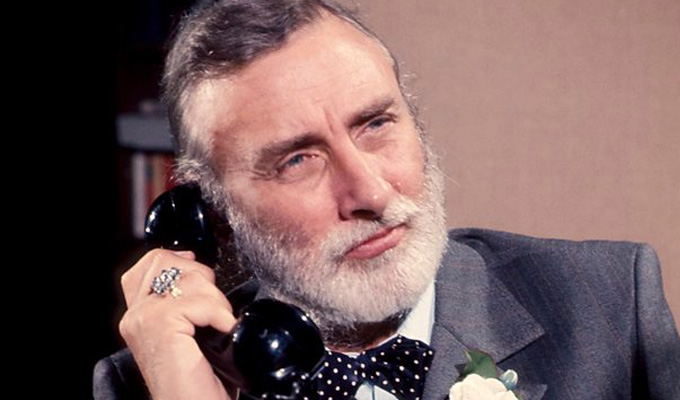 Spike Milligan: Love, Light And Peace
Note: This review is from 2014
So much has been said and written about the tortured genius of Spike Milligan that his story might seem familiar. But Verity Maidlow's evocative BBC Four documentary manages to find a fresh and nuanced perspective on this complicated, contradictory man.
A rich archive of personal footage, intimate interviews with Milligan and his family and rarely seen clips from his comedy work make Love, Light And Peace so much more that a talking heads' tribute. Every biographical detail offers an insight into his psyche; from his early days in India ('I grew up thinking white people were most superior to anybody else') through the Goons, where he clashed artistically with Michael Bentine and in one psychotic incident threatened Peter Sellers with a potato peeler.
Milligan describes this in his own words, walking straight through a glass door in his murderous rage, part of public openness to his condition that helped to shake some taboos about mental health. Those around him, too, describe working around his rhythms of manic depression, from the speed of invention that emerged in his stream-of-consciousness during his highs to the awful funks of his lows.
This 90-minute film offers an insight into his fragile mental state without resorting to cliches about the tortured clown, but fittingly generates laughs and compassion in equal measure. There's a slight tone of hagiography about his comedy, which in its wildness could flop as often as it hit genius, but there's no such whitewashing his personal failings, whether caused by his illness or not.
Yet this is a tender, rounded, and sympathetic portrait that leaves the viewer feeling as if they knew this extraordinary figure and his chaotic mind just a little bit better.
• Spike Milligan: Love, Light And Peace is on iPlayer for the next 29 days. Watch it here.
Review date: 11 Dec 2014
Reviewed by: Steve Bennett
Recent Reviews
What do you think?