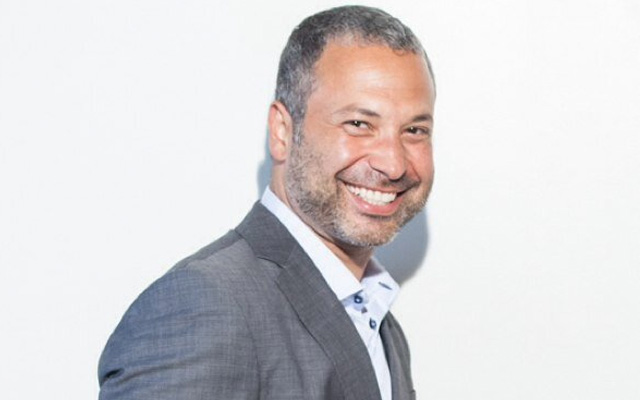 Ahmed Ahmed: Ahmedica
Note: This review is from 2014
Egyptian-American stand-up Ahmed Ahmed came to prominence with the Axis Of Evil comedy tour, featuring several comics from cultures deemed hostile to America, post 9/11. And to this day, much of his introductory material stems from the attitudes that have been prevalent to a greater or lesser degree ever since.
'Five Arabs in? We've got a sleeper cell!' he jokes amid various quips about bomb-making, and how all the white people get scared when he drops in a phrase of Arabic. It all seems pretty old hat, although sadly that's probably because wider understanding of the Islamic world hasn't progressed much.
Ahmed himself is lapsed Muslim who indulges in drink but not bacon. 'I don't eat pork, but I've fucked a few pigs,' he asserts, his usually suave charisma temporarily abandoning him for a line Jim Davidson would be happy with. It's not the only time he expresses an attitude that seems outdated. When, as a comic over 40, he does the obligatory 'prostate examination' routine, the gag is that the doctor is gay. The routine is prefaced with the defensive disclaimer: 'I'm OK with gay people, I have lots of gay friends…' but it's an off note.
Old-fashioned applies to his sizeable reserves of ethic material too. He does the Indian head-wobble and slants his eyes to indicate someone might be of Chinese descent. No one non-white can be entirely from England or America… 'yes, but where are you from-from' he asks on more than one occasion when not happy with the initial answer from the audience.
He does an awful lot of crowd work – 'no two shows are the same', he boasts in a postscript – but for all his prying into relationship statuses and family backgrounds he rarely hits gold, and all the faffing diminishes any sense of occasion that this is a show with purpose.
Ditto with some stories he tells pretty straight. The scientists who gave spiders various drugs before they wove their webs simply describes the results, which are funny but he doesn't add any spin or punchline to a well-covered news story from several years back. Likewise his visit to the White House comes across as more a not-so-humble brag about the acclaim he got for his road film about US comics playing the Middle East.
Other routines hold more appeal. His black friend misappropriating the 'insha'Allah' blessing or the anecdote of his dad meeting Robert De Niro, that offers charm beyond the inevitable impersonation. For all his cliched material, Ahmed does pack charisma.
That would be how he, as a fortysomething man, came to date a 21-year-old. There's only a passing mention that this might be a little creepy – instead he portrays her as whiney and vacuous. There's a lack of self-awareness here that this – or his love of smoking dope – might not be befitting behaviour of a middle-aged man, neither mining the potential shame, as Louis CK might do, or celebrating the hedonism a la Jim Jefferies. It all seems pretty superficial.
But he's a relative hit with his audience. It's a real mixed crowd in the Soho Theatre basement – Malaysian, Bahrainian, Indian, New Zealand, American and Egyptian are just some of the nationalities identified in the crowd – and perhaps he's offering comedy to an audience who might not otherwise feel stand-up's for them. But then again, I didn't feel Ahmed's set was for me.
Review date: 17 Oct 2014
Reviewed by: Steve Bennett
Recent Reviews
What do you think?