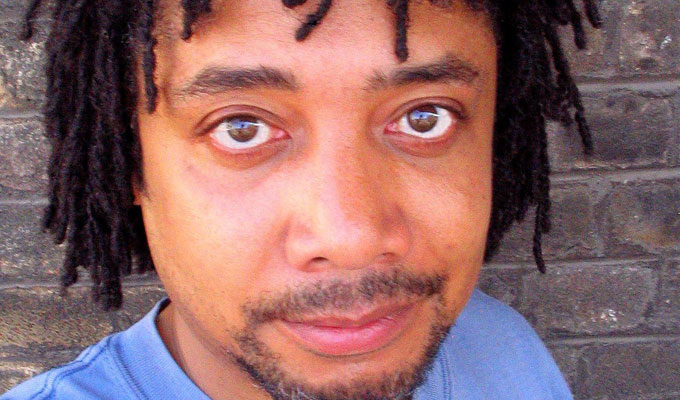 Paul Ricketts: West End Story
Note: This review is from 2014
Coincidentally it's Paul Ricketts' birthday today, he tells us just in case we hadn't spotted the 'Happy Birthday' gift bag prominently displayed on the stage. Or is it? Ricketts has a history of telling a few porkies and trying a few blags… otherwise how would he have had such a good time in the 90s without any money to his name?
In fact this is the central theme of this beguiling storytelling show. Originally from Bedford, Ricketts moved to Hackney, East London, as a young man, becoming flatmates with a noisy bodybuilder. Despite a lack of cash he would trawl around Soho of an evening, looking for ways of making the £5 in his pocket go further. Attempting to do just that in an illegal drinking den, he stumbles across a Swedish girl, also trying to cadge drinks, and digs her out of a hole by telling the bloke she's tapping for a tipple that it's his birthday. And so the pair begin a series of birthday blags that get bigger and cheekier each time they head out.
Ricketts is a talented and engaging storyteller, relating his tale without the energy dipping. It's neatly structured and builds up the tension to great effect. Also within this intriguing narrative are some set pieces of nicely observed stand-up, such as his four stages of Cockney as inspired by EastEnders characters. Elsewhere there's also a nice deconstruction of flyering that will appeal to anyone who tried to move more than three feet in this city this month and, to make us feel better, some suggestions of how flyering could be done much worse.
Ricketts has considered his presentation too: there's a slide show featuring some illustrating photos of those involved and maps of Soho that add to the evocation of the area and the time. There are a few subtle sound cues, too, further adding to the atmosphere.
The show closes on a meditative but joyous note, live every day like it's your birthday, every day is special. Though you might want to go easy on the cake.
Review date: 23 Aug 2014
Reviewed by: Marissa Burgess
Reviewed at: Just the Tonic at The Mash House
Recent Reviews
What do you think?