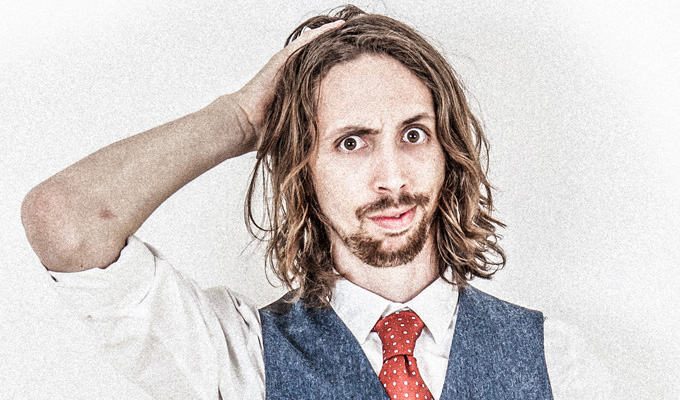 Comedians' Cinema Club
Note: This review is from 2014
What a silly idea, uproariously executed. A small cast of comedians improvise their way through a film they may only have half-remembered, or never seen at all.
Today's budget blockbuster was The Dark Knight, harnessing Eric Lampaert's distinctive looks and anarchic energy as The Joker. It's rather apt, too, since he is the twisted mastermind behind Comedians' Cinema Club. However, there's also a director, rather sensibly, to quash any of the stand-ups' over-indulgencies, progress the plot and to set up each scene, so the structure at least loosely follows Christopher Nolan's original.
The cast, apparently hastily convened after several drop-outs, included Phil Wang as an 'unexpectedly Chinese' Batman; Rhys James as Commissioner Gordon, Will Seaward as Morgan Freeman with 'ethnically dubious' accent; and two-fifths of improv group The Noise Next Door, just to ensure at least some people knew how to play.
They bring their own styles and wit to the story. Wang deserves special mention for bringing a dry wit to the action, for example summing up The Dark Knight's agonising dilemma as to whether to save Harvey Dent instead of Rachel as simply: 'Bros before hos'. Hollywood-style special effects achieved on zero budget are naturally hilarious, too… it takes a certain leap of faith to imagine a bloke wrapped in black cloth laid across two barstools as being Batman on his Batcycle.
Audience members are occasionally pressed into service as extras or props – though usually only momentary – while there's also a box of quotes from other classic movies that the characters can dip into if they choose to add a surreal new twist to a scene, a familiar improv device.
The spirit of Knockabout fun is infectious, with the cast taking their lead from Lampaert's exaggerated performance. But there's some restraint that stops the narrative from being derailed completely. While it's not essential to have seen the film being recreated, it will certainly help so you don't miss some great gags in the rough-and-ready parody.
Review date: 18 Aug 2014
Reviewed by: Steve Bennett
Reviewed at: Just The Tonic at The Tron
Recent Reviews
What do you think?