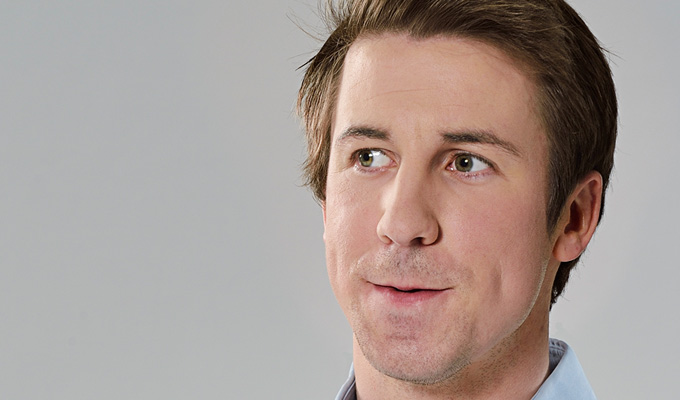 Carl Hutchinson: Here's Me Show
Note: This review is from 2014
Carl Hutchinson comes to Edinburgh off the back of a run supporting Chris Ramsey. But during his own hour-long set he never really shows the promise of making that next step to a headline act. This lack of ambition seems apparent from the outset, which is disappointing given the affable Geordie's seven years in the business.
He opens the show with a few exchanges with the audience, but the lukewarm crowd never really take to the set. It starts slow and continues at about that pace. Despite his best efforts Hutchinson fails to mine any gold from the banter, before faltering into his opening diatribe – a series of potential arguments with strangers.
Hutchinson's comedy is nearly all anecdotal and lacks the insight we have come to expect from our comics. He commands the stage well and is confident in his performance and actions, but the material is lacklustre and nearly instantly forgettable. There are mentions of his chipped tooth and encounters with old primary school friends, but nothing jumps out as truly original.
Despite the weak material Hutchinson does his best to remain professional and comes across as a likeable, confident comic. But he never delivers the big laughs the audience want, and by the time he comes to his callbacks, he seems to have lost a lot of them. He may put it down to 'one of those days' but his over-reliance on the audience was a real downfall.
There were highlights –  his 'Arse' soliloquy was a stand-out – but generally the set came across a lazy. Hutchinson must up his game if he wants to progress beyond being a perennial support act. Only time will tell if he has the ambition for such a task.
Review date: 7 Aug 2014
Reviewed by: Barrie Morgan
Reviewed at: Pleasance Courtyard
Recent Reviews
What do you think?