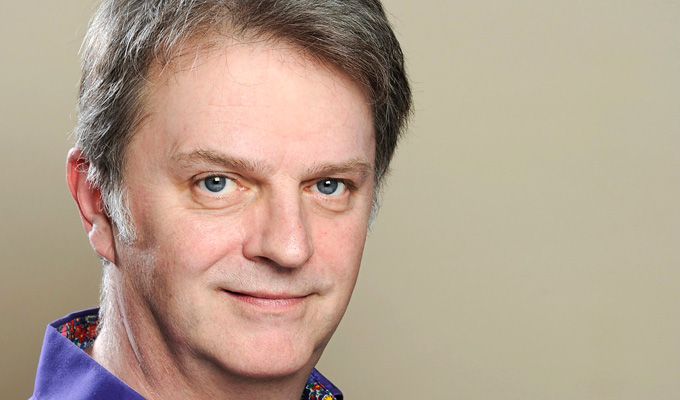 My Obsession
Note: This review is from 2014
Paul Merton's dramatic debut at the Edinburgh Fringe is a funny little play, in both senses of the word. A half-hour short, it revolves around an fanatical punter who breaks into the hotel room of the stand-up comedian she adores, Danny Hayward.
The banter sparkles as the dynamic between the pair shifts back and forth, although there's not much in the way character complexity. But it's all over in a puff of gags, before the slightness of the drama becomes apparent.
My Obsession was penned by Mrs Merton. Suki Webster, that is, the Comedy Store Player married to Paul, who also stars as the over-zealous fan The character is not quite the extreme fruitcake you might imagine, even if she knows every detail of her obsessee's life, thanks to an encyclopaedic recall of every interview he has ever done. But the script essentially asks who is the bigger psychological misfit and who, really, is more obsessed with Hayward: the intruding fan or the self-absorbed comedian himself?
Spiky lines fly to-and-from between the two as she tries to make the comic the man she wants him to be, and he, more primally, tries to get her into bed. The script certainly contains some witty jokes, while Webster gets to demonstrate a nice line in slapstick with the build-up to a memorable visual gag.
Maybe it's because he has limited acting range (here playing a 50-year-old comic, not much of a stretch), but Merton here calls to mind those Tony Hancock shorts he remade in the Nineties. Hayward is certainly struck from the same lonely stone, concerned about his standing in society, and the comedy industry, with a few more insecurities thrown in for good measure. But, this doesn't really cast much of an insight on the make-up of a comedian, perhaps surprisingly given who's involved.
Still, it's an amusing little diversion – thought at up to £9 for a half-hour's entertainment, tickets are a little on the steep side.
Review date: 4 Aug 2014
Reviewed by: Steve Bennett
Reviewed at: Pleasance Courtyard
Recent Reviews
What do you think?