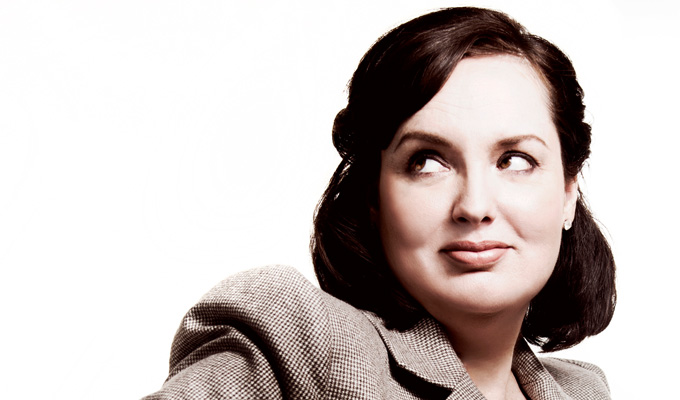 Deborah Frances-White: Half A Can Of Worms
Note: This review is from 2014
This is Deborah Frances-White's Who Do You Think You Are? – but on a budget. Adopted at birth, she decided relatively late in the day to try to trace her birth family, mainly using Google, Facebook – and a cut-price private eye who conclusively proved you get what you pay for. Her quest, a compelling adventure in itself, also raises interesting questions about nature versus nurture and what truth there is in the old saying she's fond of repeating: 'You can choose your friends, but you can't choose your family'.
Deborah's story is that she was born near Brisbane, Australia, to an unwed 21-year-old mother from a fling with a married man. As recently as the 1970s this was considered such a scandal that the baby could not be brought home, a sad situation made even more tragic if you considered recent revelations about the fate of Irish children considered to have been born of 'fallen women'.
Luckily, though, Deborah was adopted by a nurturing family who brought her up feeling nothing but loved, while also being completely honest about the fact she was adopted. Such frankness clearly runs in this non-genetic family; as Deborah is unafraid to explore areas that were tough on her affections, but which, from a dramatic point of view, give Half A Can Of Worms a strong emotional core.
The Australian system gave her the right to learn her biological mother's name, and after some soul-searching Deborah decided to track her down, which she did indirectly, swooping on any possible social media profile and mining it for clues – even if the odyssey did lead down plenty of blind alleys. All the while she ponders how she inherited her theatrical side as well as considering the life she could have lived, had the universe gone down a different path. The experience clearly caused some soul-searching, as the title refers to the fact you can't open half a can of worms.
This is a storytelling show, illustrated with well-chosen slides, rather than strict stand-up, so laughs come from real-life situations, not punchlines. Yet although the tale is frequently serious, Deborah tells it with a light touch to ensure it's frequently funny. Peripheral characters are well-drawn for comic relief; a particular favourite being the Aussie aunt full of sarcasm, scorn and disbelief.
The show is perhaps a little long in the home stretch, with a swathe of extraneous material after the main thrust of the story is resolved, which feels unnecessary no matter how many rhetorical philosophical questions are asked. Advertised at 75 minutes, this preview ran for closer to 90, and the extra time certainly isn't needed.
But the core story is compelling, entertaining and heartfelt, which is a pretty good combination.
Review date: 3 Aug 2014
Reviewed by: Steve Bennett
Reviewed at: Pleasance Dome
Recent Reviews
What do you think?