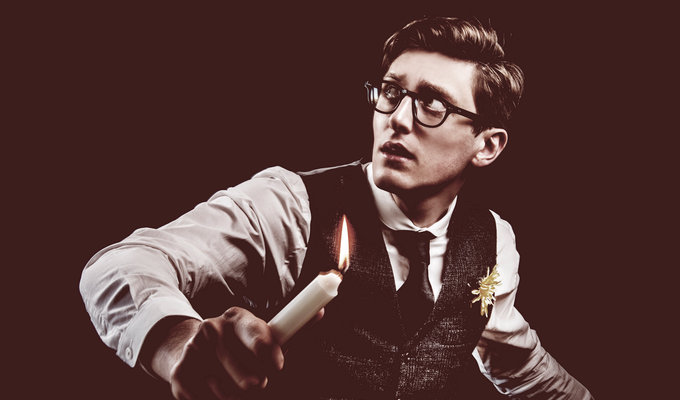 Tom Neenan: The Haunting at Lopham House
Note: This review is from 2014
This is a tale of the unexpected both in terms of its creepy plot and Tom Neenan's impressive lines, frequently wrong-footing the audience with a well-placed warping of a familiar phrase, deft switch of focus, or wonderfully peculiar metaphor.
Dressed in natty waistcoat, he captures the essence of Edwardian elegance, as he tells the first-hand story of a young man sent from London to an isolated village the recesses of East Anglia to investigate a house, haunted by its last tragic owner if local legend is to believed. In the course of his investigation, he encounters crone-like shopkeepers, jolly barmen, creepy little boys and all the other trappings of the genre.
There is a touch of the Psychoville to the aesthetics here, and it's easy to picture the sinister scenes thanks to Neenan's literate skill and the rich cinematic tradition he leans upon. He tells the tale with a classy semi-theatricality; all he needs is the bare minimum of props and few technical cues.
Yet he often has to undermine the atmosphere for a gag, this being a comedy, and all. That's the balance, of course, going for the laugh versus ratcheting up the story; jokes releasing the tension that it's so important to build up. And The Haunting At Lopham House can fall between these two stools as it tries to avoid being a cheap parody of spooky bedtime stories in favour of a genuine attempt at supernatural mystery with enough depth to sustain an hour.
So Neenan, who is also one half of the Gentlemen of Leisure duo with Nish Kumar, starts the show with a barrage of quick but distinctive jokes, which gradually let off to allow the narrative to unfold. As the ghost story comes to the fore, though, there's probably not quite enough surprises to chill the soul; Neenan stronger at twisting the language into stylish gags as he is at twisting the plot.
Nonetheless, this is a engaging, and sometimes hilarious, take on the genre.
Review date: 1 Aug 2014
Reviewed by: Steve Bennett
Reviewed at: Pleasance Courtyard
Recent Reviews
What do you think?