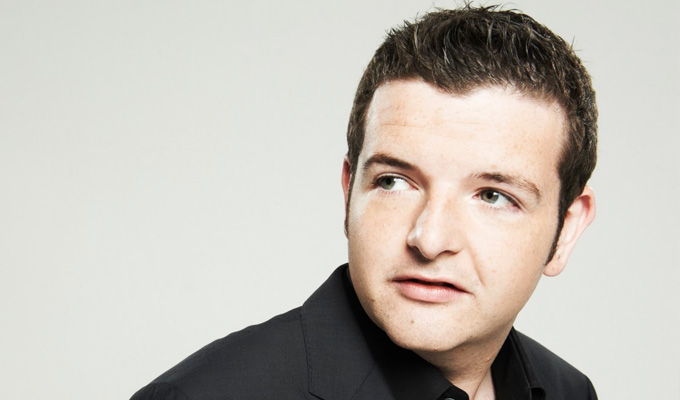 Kevin Bridges at Latitude 2014
Note: This review is from 2014
Latitude's oft-mentioned middle-class bent proved a perfect contrast to headliner Kevin Bridges' tales of rough gigs and brutal heckles.
And although he may be something of a big deal these days, it is the comic's earthier tales that always entertain. He says he takes public transport simply because he never learned to drive, but it could just as well be for the material – since his 'nutter on the bus' story is a great example of the craft that goes into his everyman stories.
The Scottish independence vote is, of course, a big issue for a proud Glaswegian like him, and his attitude is that his homeland should at least give it a try of going it alone – but only for a laugh and only if it'll piss off the English. Weaker manifestos than that have won polls before. Plus he's got a good name for a new post-sterling currency to cheer everyone up, while his take on the lowered voting age for the referendum is inspired.
As always, Bridges seems born to the stage, nattering away naturally with a casual air that belies the fact there are some great jokes and artful turns of phrase being deployed here. And he flashes a rarely-heard gift for accents, in mocking well-to-do Englishmen or even Scousers at the karaoke bar – part of a routine about holidays that's probably the most solidly workmanlike of his material, but even so is dependably funny.
Away from the first-hand tales, Bridges mentions Jimmy Savile – in a pretty obvious way about how could the signs have possibly been missed – as well as more edgy gags about the Oscar Pistorius trial.
Some of this material debuted at the Melbourne comedy festival earlier this year, but it's been tightened, tweaked and expanded – all work towards the next tour and DVD, no doubt.
Review date: 21 Jul 2014
Reviewed by: Steve Bennett
Reviewed at: Latitude
Recent Reviews
What do you think?