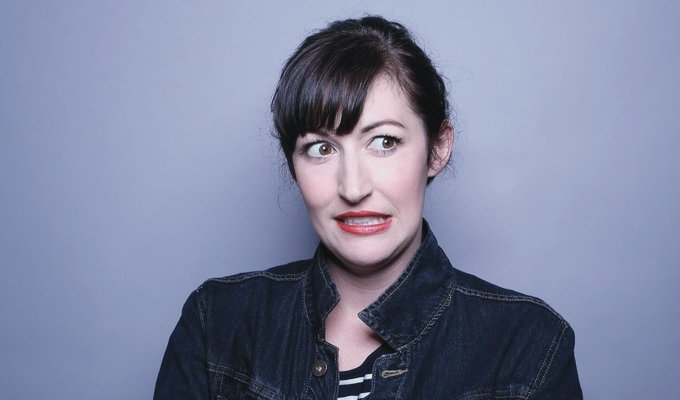 Celia Pacquola: Let Me Know How It All Works Out
Note: This review is from 2014
Celia Pacquola is personable, smart (with the exam results to prove it) and possessing an easy on-stage confidence that would lead you to believe that her life was sorted.
But she's a comedian, so that can't be true, and as she reveals here, she has a secret shame. She regularly indulges in a vice that would shock and appall most right-minded people: going to psychics.
It is her magic solution to everyday ills; a soothing word about the future, stoking the idea that her life is fated, and not entirely in the gift of her own judgement, which has proved to be so woefully unreliable. Whether psychic assistance is any more bonkers than the quick-fix life solutions so convincingly peddled across the lighter end of the media every day is moot, but it's certainly a practice that goes against the increasing trend for rational, atheist comics and their empirical ways.
It is, therefore, something of a brave confession to own up to using such a crutch, let alone frankly detailing the other travails of a tough year, from break-up to breakdown (well, nearly). The show is expertly constructed, her personal tales weaved seamlessly around the through-line of the shock predictions of a festival palm-reader. It makes for a richly satisfying journey, with a compelling 'what happened next?' narrative full of unexpected turns.
The show also encompasses more general observational routines, from her unsympathetic delight in seeing the homes of hoarders on TV to anthropomorphising the contents of her fridge in an imaginatively silly way; standalone stand-up routines which nonetheless emerge organically from the story – or at least that's how it appears. This is a masterclass in how to build and layer a festival stand-up show, even when the payoff reality delivers isn't quite as neat as Storytelling 101 would demand.
As well as her technical finesse, Pacquola delivers with verve, too, enthusiastically using the stage and occasionally producing a prop or to add heft to her story. Her frankness and energy are a potent mix, holding the audience rapt.
Cross the box office assistant's palms with silver, and the spirits foresee an hour of fascinating and funny entertainment in your future.
Review date: 9 Apr 2014
Reviewed by: Steve Bennett
Reviewed at: Melbourne International Comedy Festival
Recent Reviews
What do you think?