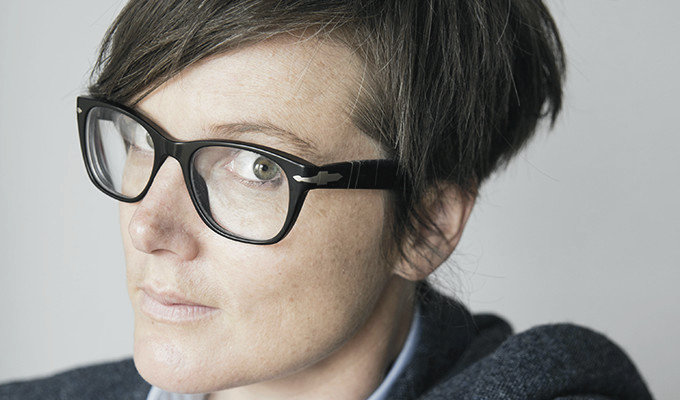 Hannah Gadsby: The Exhibitionist
Note: This review is from 2014
A gruesome catalogue of wince-inducing injuries have befallen Hannah Gadsby over the past few months, as she discloses in her preamble to her latest show, The Exhibitionist. Perhaps such serious distractions are why this offering is so surprisingly modest in its ambitions.
The premise revolves around bad photographs of her – often taken clandestinely and tagged on Facebook, but plenty more of her own design over the years. This gives free reign to her relentlessly self-critical stand-up, as she mocks each awkward pose, unflattering angle or ill-framed shot.
But it's also means little variation in tone, for, however drily witty she is about each one, just how many embarrassing pictures of someone do you really want to see? She widens the scope to encompass a section on other people's ill-advised online photos, but unfortunately these snapshots of lonely vanity are not a patch on the sort of You Just Won't Believe What These People Have Captured In Their Selfies clickbait you'll find on Buzzfeed and its like, mainly because she took the precaution of getting permission to use them all in the show.
On the subject of managing your image, Gadsby finds some very easy laughs in reminding us of those silly images of bare-chested Vladimir Putin asserting his masculinity, yet she inventively twists his macho album two different ways, with great results.
The best section, though, is when she leaves her own photogenic qualities, or lack of them, behind and puts her degree in art history and curatorship to good use. After all, there aren't many comedians discussing the finer points of Renaissance portraiture these days. As with the modern photographs, the devil – and the laughs – are in the detail, and Gadsby has a keen eye for spotting the ridiculous lurking in the background in an entertaining and informative section.
Her hour is tied up in a neat finale, but however entertaining The Exhibitionist is, it can sometimes feel as shallow as those selfies. As Gadsby's stage persona continues to grow in confidence each year, more substantial content would be a welcome back-up to the wry self-deprecation.
Review date: 4 Apr 2014
Reviewed by: Steve Bennett
Reviewed at: Melbourne International Comedy Festival
Recent Reviews
What do you think?